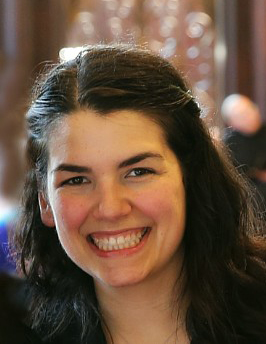 Dr. Sarah Coppola
The Department of Human Centered Design & Engineering is pleased to announce that Dr. Sarah Coppola is joining the Department's faculty in the fall.
Dr. Coppola is an educator and researcher whose work focuses on how technology and systems design affects people's performance and health. She will be coming to HCDE from the Johns Hopkins University School of Medicine, where she is currently a postdoctoral fellow in Human Factors Engineering.
Coppola's research explores bias in technology and how to measure and quantify its impact. She has studied sex/gender differences caused by interface designs to better understand why women have clinically higher rates of technology-related musculoskeletal injury and pain. Her more recent work examines how healthcare sociotechnical systems contribute to human error. She has taught a variety of interdisciplinary courses, including human factors in design. 
Coppola holds a doctorate in Ergonomics/ Environmental Health from the Harvard T.H. Chan School of Public Health, a Master's degree in Human Factors Engineering from Tufts University, and a Bachelor's degree in Mechanical Engineering from Northwestern University.
Coppola will join the HCDE faculty as an Assistant Teaching Professor, beginning in September 2020. Please join HCDE in welcoming Sarah to the Department's faculty and to the University of Washington.