HCDE strives to enrich the education of our students by supporting travel to conferences and workshops. HCDE recently supported PhD student Taryn Bipat to present her research at the 2018 International Symposium on Open Collaboration (OpenSym) in Paris. Taryn presented her paper, "Do We All Talk Before We Type?: Understanding Collaboration in Wikipedia language Editions," that she co-authored with HCDE Professors David McDonald and Mark Zachry.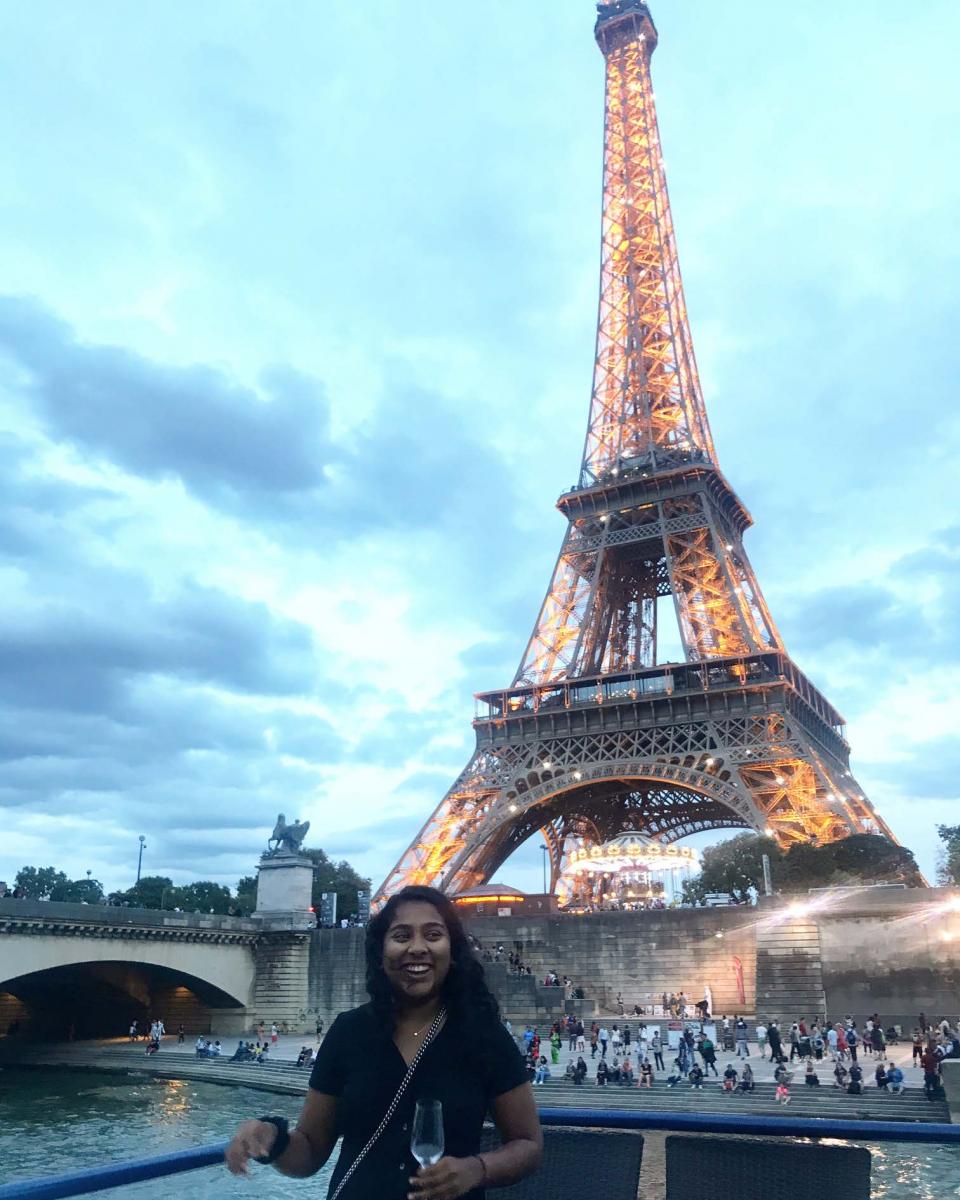 HCDE PhD student Taryn Bipat attending the conference banquet on the Seine River in front of the Eiffel Tower
By Taryn Bipat, HCDE PhD student 
OpenSym 2018 located in Paris, France was a very insightful experience for me. The conference itself was nothing like I had ever been to before, mostly because of the size of the conference. There were around 50 or so participants at the conference. However, I really enjoyed the size because it felt much easier to connect and discuss with everyone. Additionally, all topics were focused on open source collaboration but it was interesting to see in how many different directions this research can be taken. There was a session that focused on open-education and even industry partners that presented platforms that they work on to harness data and share it with the world. It is easy working in the Wikipedia space to forget how big the field of open collaboration really is and this conference did a great job of filling in that gap.
This was also a great first conference to present my paper in. David and I presented our paper together and we definitely had some great feedback. Additionally, we were able to connect some of our own findings with talks that had happened earlier in the conference. One that really stood out was the keynote by Aaron Halfaker and R. Stuart Geiger. They talked about the role of qualitative data and how we can operationalize some of the quantitative data that we collect from these open source platforms. It was very much appreciated to see this call for more qualitative data being made at the conference.