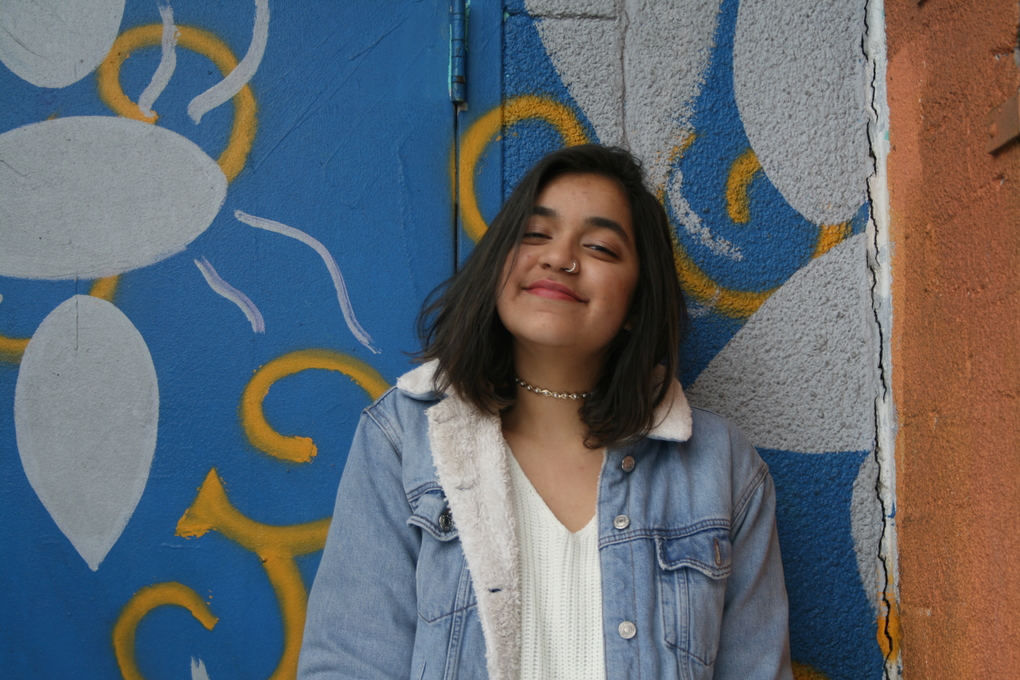 Aleenah Ansari | The Seattle Times
Aleenah Ansari, a senior in the Department of Human Centered Design & Engineering, finds storytelling to be a valuable skill that helps people connect to one another and to new ideas. She thinks all students can benefit from a course in storytelling, regardless of their major or discipline. 
In a recent article in The Seattle Times, Ansari shared her own story about finding a place in Engineering—even without seeing herself represented in the stories and textbooks around her. "Stories about tech and engineering tend to prioritize the experience of white, upper-class, able-bodied and heterosexual men—which meant I never saw myself represented in stories of innovation," Ansari wrote.
Ansari describes that the more she can tell her own story, an alternative to the dominant narrative of what it looks like to be in tech, she can help other students find the confidence to forge new and uncomfortable pathways. "If stories could validate my own identity as a queer woman of color and a daughter of immigrants, they could do the same for many other identities."
She also believes that storytelling coursework can enhance engineering curriculum. "The most successful professionals I know in tech know how to distill complex problems in a story where they make a case for their solution," Ansari writes. "Journalists and writers do this on a daily basis, but everybody benefits from knowing how to tell a story about the things they care about—and want others to care about, too."
Ansari works as a writing advisor in the University of Washington Odegaard Writing and Research Center, where she tutors and mentors other students. She has also worked as a reporter at the University's student-run newspaper, The Daily, and completed internships in content creation and UX writing at Microsoft.
Read Ansari's article, Student Voices: The stories missing from our history books and textbooks, on The Seattle Times website.