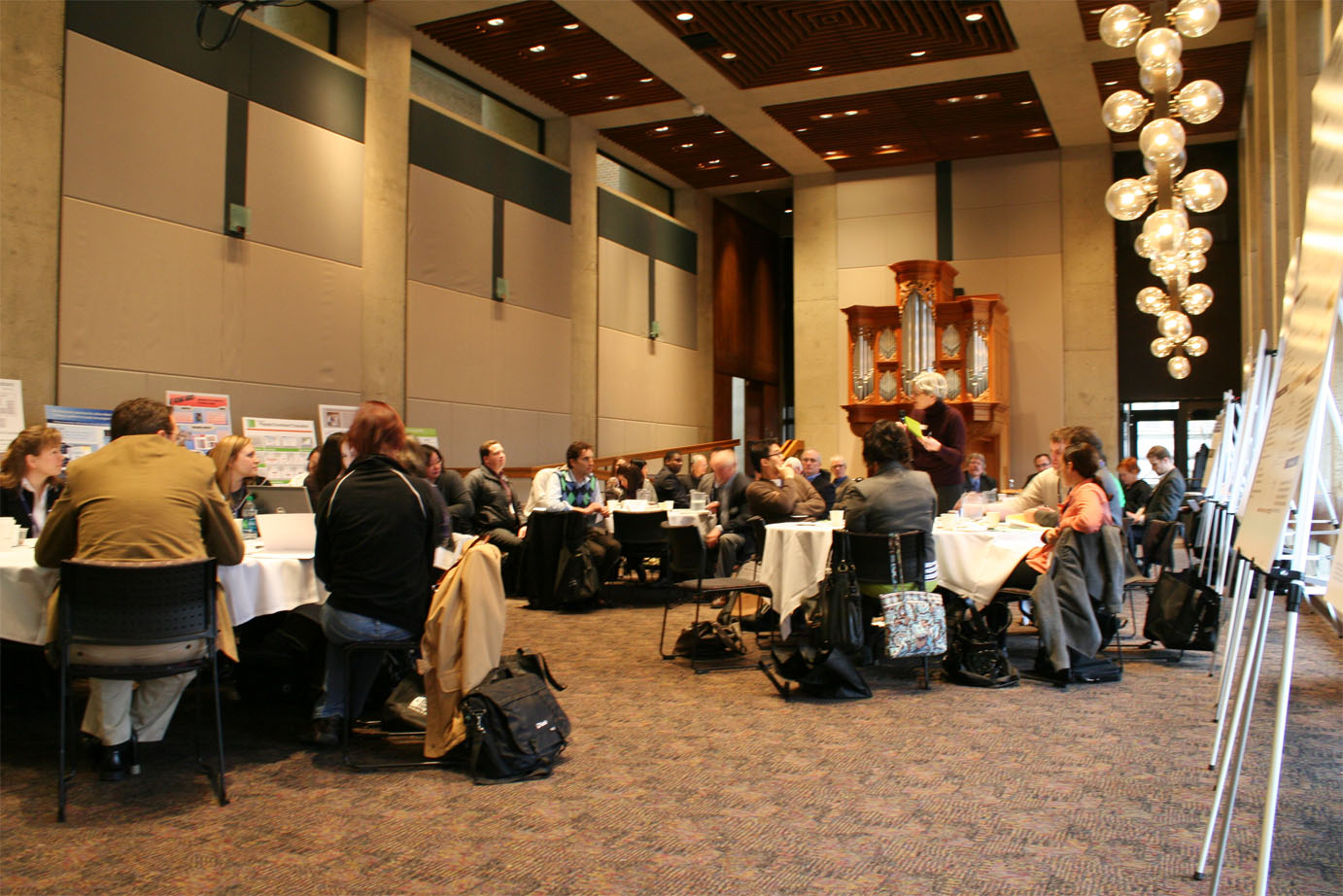 The Department of Human Centered Design & Engineering (HCDE) held its second annual Corporate Affiliates Day last week, with representatives from its Corporate Affiliates present to meet with HCDE faculty and students.
HCDE's Corporate Affiliates Program (CAP) is in its second year, with 15 member companies. CAP is designed to enhance interaction between industry partners and HCDE. Affiliates enjoy a special connection with HCDE that fosters long-term relationships, leading to technical exchange, collaboration, and interaction with faculty, students, and alumni.
The morning began with "research madness" presentations from HCDE faculty, which introduced affiliates to faculty research. This was followed by roundtable discussions, in which faculty and industry partners discussed what industry partners are looking for with respect to skills HCDE students graduate with, as well as what sort of research projects CAP members would like to collaborate on with HCDE faculty and students.
CAP members then had the opportunity to meet with students, who presented their research in a poster session. Next, CAP members were able to tour HCDE research labs and meet with students one-on-one.
The day ended with HCDE's Career Fair, giving HCDE students and alumni an opportunity to chat with CAP members about internships and careers. HCDE Director of Student Services Gian Bruno noted that students and alumni took advantage of the Career Fair and the opportunity to speak with CAP members: "There was a constant stream of students throughout the Fair, and the students really seemed to value the chance to speak with our Corporate Affiliates."
Department Chair and Professor Jan Spyridakis reflected on the day, saying that she looks forward to future collaborations between HCDE faculty, students, and industry partners. "Corporate Affiliates Day was inspirational and rewarding, and speaking with our industry partners further reinforced my commitment to continuing to grow our program as a leader in the field."
Student Research Posters [PDF, 500 KB]