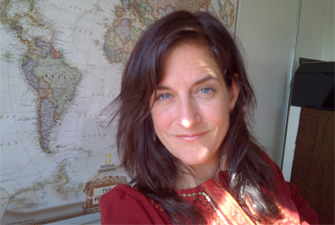 Robin Mays, a first-year PhD Student in the Department of Human Centered Design & Engineering (HCDE), has been awarded a National Science Foundation (NSF) Graduate Research Fellowship for her proposal, The Human-Centered Perspective of Humanitarian Logistics and Response Systems. Mays drafted her proposal during a grant writing course taught by HCDE Professor Charlotte Lee.
With over 17 years of experience in rapid response logistics, Mays' research proposes to look at the following questions:
What can modeling humanitarian logistics and response from a human-centered perspective reveal about the essential components and value measures of humanitarian response systems?
What are the important elements for designing an effective system (e.g. protect community empowerment, yet provide maximum reach) and what do they reveal about the relationship of structure and flexibility within a humanitarian response system?
Mays' unique approach is aimed at uncovering the hidden work of humanitarian response operations and promoting understanding of key decision-making and information critical for effective response. Through her research, Mays hopes to reveal critical elements for integrating logistics planning into humanitarian programming at local levels with supporting action at the international level—allowing more appropriate response and resource availability at time of disaster; as well as providing ways to evaluate the impact of new technologies for humanitarian logistics that reflect the values of the development community, protect the rights of people, and empower NGOs to minimize destructive effects of inappropriate technologies being forced into their work.
This award gives Mays three years of full support. Mays is advised by HCDE Professor Mark Haselkorn.