On March 24, 2018, students from seven area high schools are visiting the University of Washington to present robot prototypes they developed as part of the Social Robot Design Challenge for Project EMAR (Ecological Momentary Assessment Robot).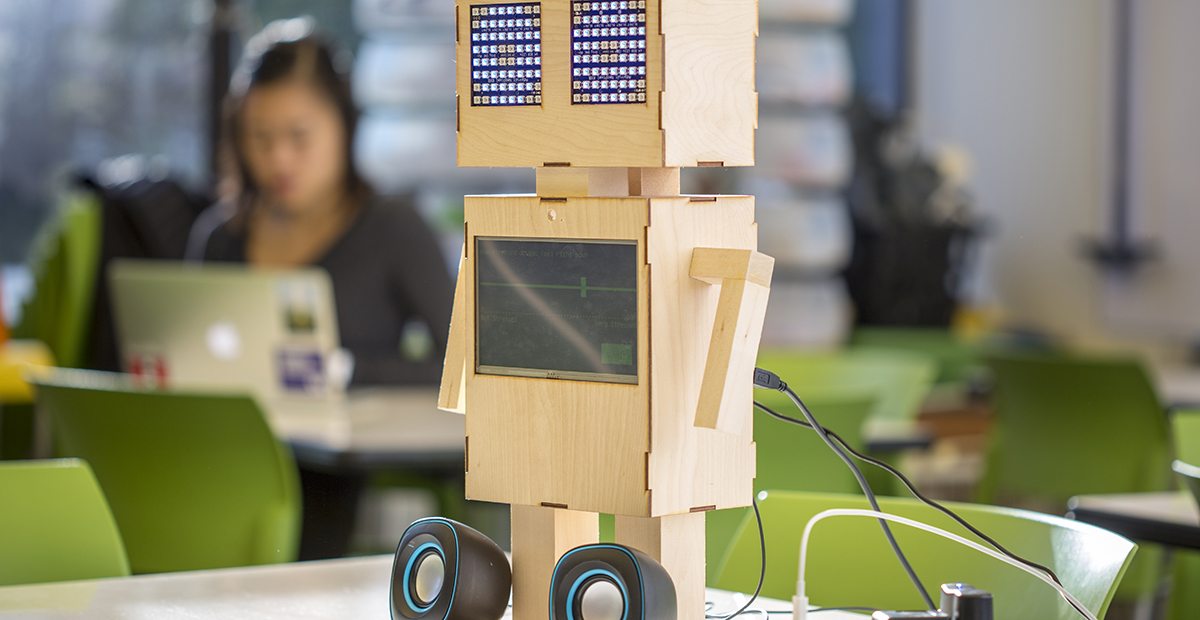 EMAR robot prototype developed by the UW Project EMAR team / Photo by Dennis Wise
Project EMAR is an interdisciplinary, multi-year project exploring how social robots can measure and address stress in teens. 
Teenagers experience high levels of stress in their lives, resulting from school, relationships, and family life. Research has found social robots useful in providing support for people and for gathering information about their environments, however there is little research about how teens and robots interact. The goal of this work is to eventually develop an effective school-based social robot that can gather information about teen stress. To get to that point though, the researchers are asking teens "what kind of robot would you not mind seeing in your school?"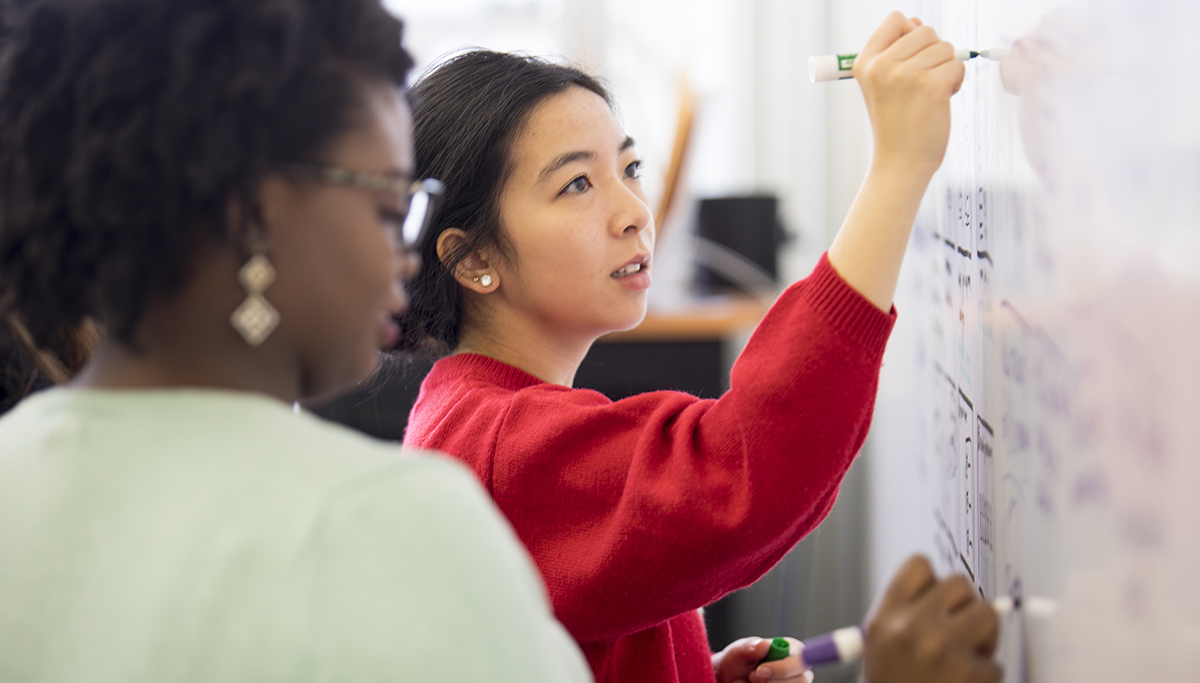 Alanté Fields and Sara Tieu, UW students on Project EMAR / Photo by Dennis Wise
The EMAR team spent the past two years exploring teen-robot interactions, using initial prototypes of the EMAR robot. They observed how teens engaged with and responded to EMAR, as well as with other people because of of the interactions. 
In January 2018, the EMAR team launched a design challenge to prepare teens with the necessary tools to design and prototype their own robot concepts. These high school students will present the prototypes they developed using the human-centered design process to a panel of experts at the Social Robot Design Challenge. Panelists include Maya Cakmak, director of the Human-Centered Robotics Lab; Sean Andrist, researcher at the Microsoft Research Perception and Interaction group; Guy Hoffman, assistant professor of mechanical and aerospace engineering at Cornell; and Sures Kumar, interaction designer at Google's Research & Machine Intelligence team. 
The Social Robot Design Challenge is free and open to the public. It will take place on Saturday, March 24, from 3-5 p.m. in the Husky Union Building on the UW Seattle Campus.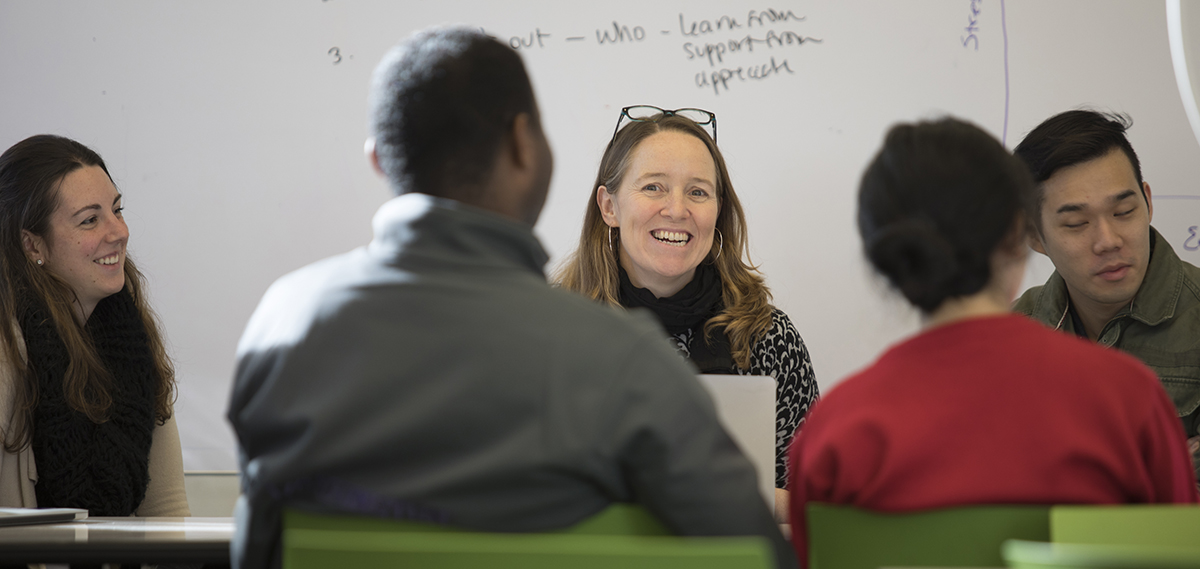 Center: Project EMAR co-lead Emma Rose (HCDE PhD, 2011), assistant professor at UW Tacoma / Photo by Dennis Wise
The EMAR team is led by Elin Björling, HCDE research scientist; Emma Rose, HCDE PhD alumna and assistant professor in Interdisciplinary Arts and Sciences at UW Tacoma; and Maya Cakmak, assistant professor in the Paul G. Allen School for Computer Science & Engineering. Read more about the EMAR team on their website.
Students participating in the Social Robot Design Challenge are from Ballard High School (Seattle Public Schools) , Nathan Hale High School (Seattle), Henry Foss IB World School (Tacoma Public Schools), Oakland High School (Tacoma), Roosevelt High School (Seattle), SAMI (Science and Math Institute - Tacoma) and Chief Leschi Schools (Puyallup Tribe of Indians).
Related media