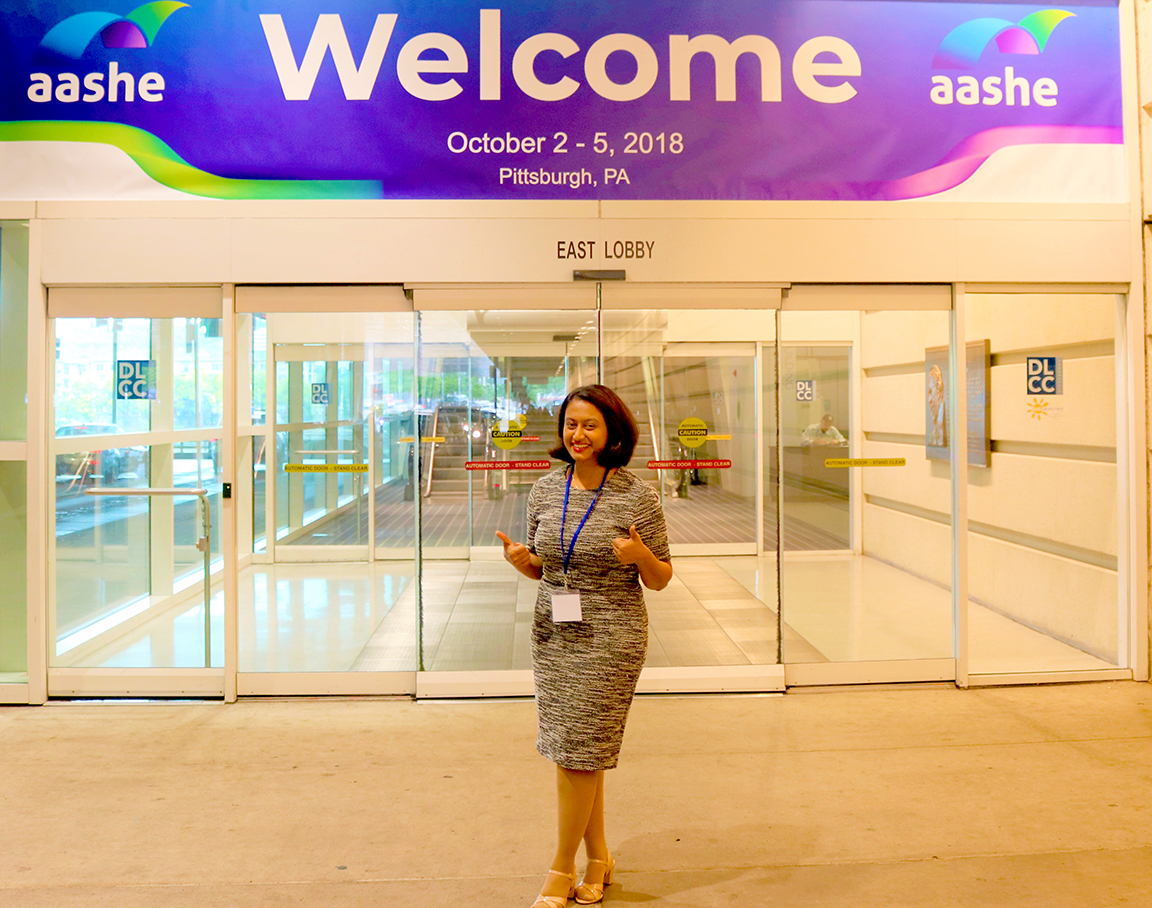 HCDE Master's student Meghna Bhairappa at the AASHE conference
Meghna Bhairappa, Master's student in Human Centered Design & Engineering, presented the interdisciplinary Meal Matchup project at the nation's largest conference focused on sustainability in higher education.
The Association for the Advancement of Sustainability in Higher Education (AASHE) annual conference brings together sustainability leaders from across the country to share successful models, policies, and transformative actions that advance sustainability in higher education and surrounding communities.
Meal Matchup is a food recovery project with contributions of over 40 students who HCDE Lecturer Irini Spyridakis has been supervising in her Directed Research Group since autumn 2017. Meal Matchup is currently partnering with By George Dining Hall, the Union Gospel Mission, and service learning students in the College of the Environment.
Meghna Bhairappa joined the Meal Matchup team in January 2018 as a research assistant, focused on design. "My contribution to the project was mainly around the design of the mobile platform and the website," Meghna described. "I believe that to be a good designer you need to have a good sense of research as well, so my work also included conducting usability tests of the digital tools, and speaking with potential users of the product – dining hall managers, volunteer deliverers, and non-profit agencies."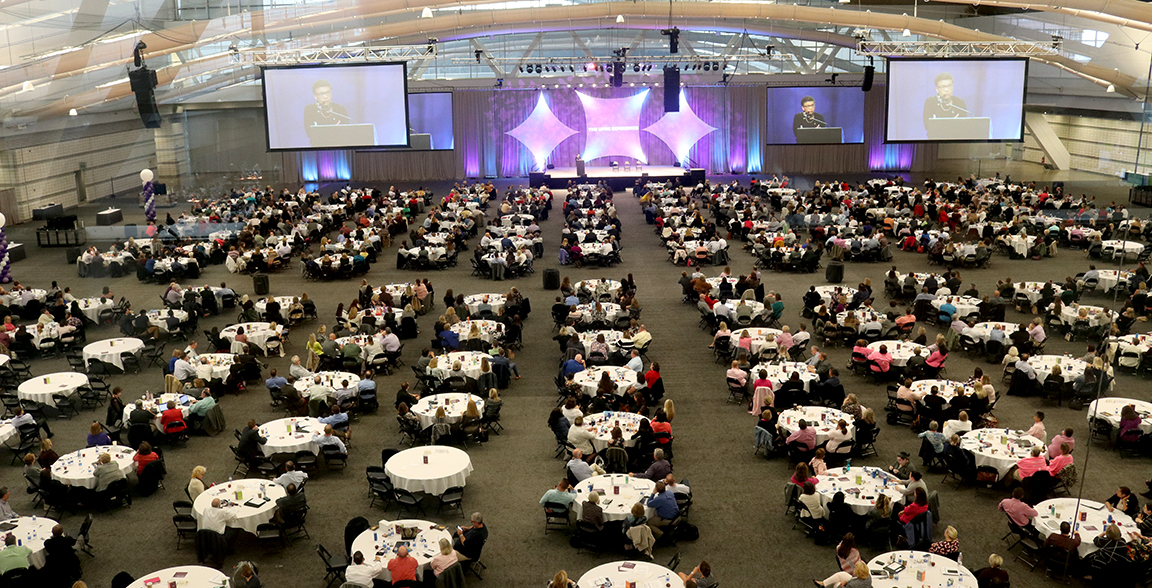 2018 AASHE conference / Photo by Meghna Bhairappa
At the 2018 AASHE conference, Meghna's audience consisted of developers, social workers, professors, designers, and academic administrative staff. "It was really exciting to me to be able to present this work to such a wide audience because we designed it to be open source. Our goal is for as many people as possible to take this product and apply it to their own institutions."
Meghna credits things she's learned as an HCDE student to prepare her for the presentation. To engage the audience, she divided her talk in half and conducted a brief brainstorming workshop with the participants. "I split the audience into small groups and asked them to imagine they were one of the target users of Meal Matchup," Meghna said. "I welcomed them to throw out any innovative ideas they had while using it, and to write each idea on individual sticky notes." One participant told Meghna that the idea-per-sticky note helped her brainstorm more rapidly than she otherwise would have been able to. Meghna also said that HCDE has helped her to be more comfortable with public speaking. "Because in all of my HCDE classes we present our coursework to our classmates, I felt really prepared to present at the conference and speak to a large group."
Meghna was inspired by the interest conference participants had in Meal Matchup, and looks forward to opportunities to present at other conferences in the future. "I feel so passionate about this project because the dual problems of food waste and hunger are something everybody understands. Meal Matchup can be used not only in academia but really anywhere food is served – in the healthcare industry, in large-scale retail, the sporting industry, and on and on."
Meghna thanks Irini Spyridakis and the rest of her campus team for the opportunity to participate in the 2018 ASHEE conference, as well as her husband and parents for their continual support.