By Lucas Colusso, PhD student in Human Centered Design & Engineering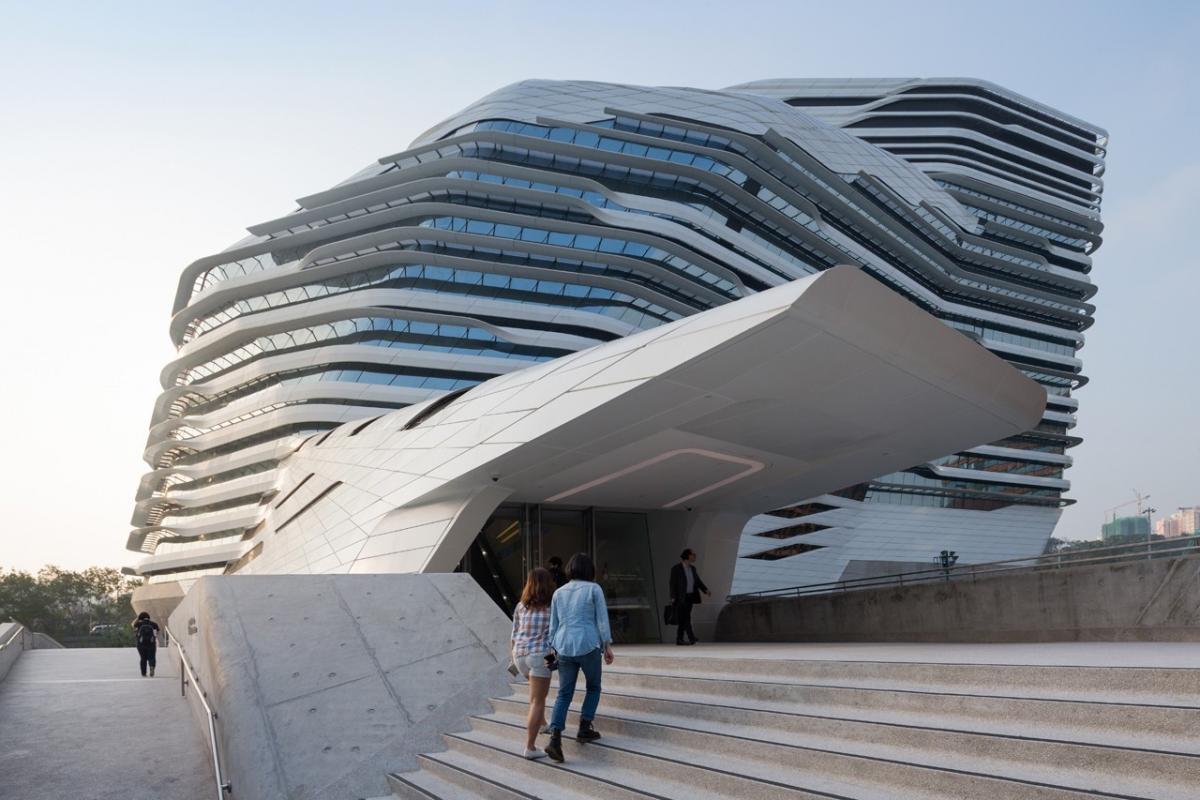 The School of Design of the Hong Kong Polytechnic University. Photo via Domus.
In June 2018, I attended the Designing Interactive Systems (DIS) conference at The School of Design of the Hong Kong Polytechnic University, thanks to the Human Centered Design & Engineering department and UW's Graduate School.
This was my second time attending DIS, an ACM conference in the fields of Human-Computer Interaction and Design. Similar to my first participation, I had an incredible time learning from a diverse range of research and design projects that are relevant both for scholars and design practitioners.
I also presented a paper entitled "Behavior Change Design Sprint," a work that details the construction and assessment of a design process created by HCDE Professor Gary Hsieh and me. We created a rapid process for applying behavior change theories into the prototyping of behavior change technologies. We then studied how HCDE's master's students reacted to the process in real classes in the Spring of 2017. Read the abstract of our work below, and download the paper here.
"While numerous design methods used in industry help designers rapidly brainstorm design ideas, few help them to use theory in the design process. Behavior change theories can support such design activities as understanding, ideating, sketching, and prototyping. We present the Behavior Change Design Sprint (BCDS), a design process for applying behavior change theories to the design process and for prototyping behavior change technologies. BCDS facilitates the application of theories into the design process through a series of exercises that help designers identify intervention placement and project behavioral outcomes, conduct more focused ideation, and advocate for their design rationale. We present our process to create the sprint and findings from a series of sprint deployments."
Before the main conference, I participated in the Doctoral Consortium, where I could discuss my research progress with PhD students from all over the world, as well as with Professors Ron Wakkary (Simon Fraser University) and John Vines (Northumbria University). I also had some time to explore bustling Hong Kong, and the Hong Kong Polytechnic University. I was happy to discover that the DIS conference would be held at a breathtaking new building designed by the world-famous architect Zaha Hadid. The new School of Design building is a 15-story sculpture with facilities that were designed explicitly for design education, including design studios, labs and workshops, exhibition areas, and multi-functional classrooms.