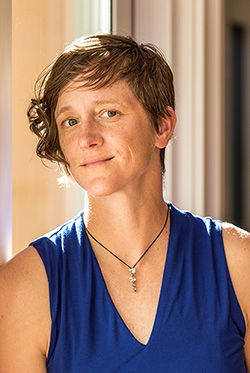 The Department of Human Centered Design & Engineering (HCDE) is pleased to announce the promotion of Dr. Kate Starbird to Associate Professor with tenure, effective with the 2019-2020 academic year.
Starbird directs HCDE's Emerging Capacities of Mass Participation (emCOMP) Laboratory, where she works with students to study the dynamics of massive participation and interaction enabled by new and social media. Her ongoing research is on crisis informatics—how people use digital tools to communicate in the wake of disaster events. Starbird's research has looked at how people used social media to find, share, and make sense of information after natural disasters, including the 2010 Haiti earthquake, Hurricane Sandy, and the Oso landslide, and man-made disasters like the Deepwater Horizon oil spill and the Boston Marathon bombing.
Starbird's recent research is examining why and how disinformation, or false information created intentionally to mislead and/or confuse, spreads online. Her published research in this area has uncovered vulnerabilities in our online communication systems, work that has made international news headlines in outlets such as BBC, The Atlantic, and The Washington Post.