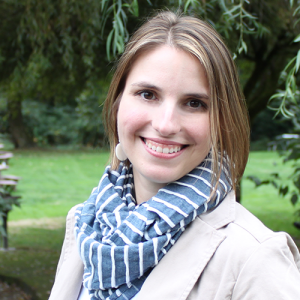 Julie Kientz
The Department of Human Centered Design & Engineering (HCDE) is pleased to announce the promotion of Dr. Julie Kientz to full professor, effective at the beginning of the 2019-2020 academic year.
Dr. Kientz directs HCDE's Computing for Healthy Living & Learning Lab, where she works with students to design, develop, and evaluate applications of computing technology that aim to promote healthy lifestyles and education. Kientz's research focuses on understanding and reducing the user burdens of interactive technologies for health and education through the design of future applications. She has designed, developed, and evaluated mobile, sensor, and social applications for helping individuals with sleep problems, parents of young children tracking developmental progress, individuals with visual impairments, people who want to quit smoking, and special education teachers working with children with autism. 
Dr. Kientz actively participates in several programs within the UW computing community, as well as across the globe. She currently serves as the director of the HCDE PhD program and is an active member of the UW Design, Use, Build (dub) group. She is also the Steering Committee Chair for the UbiComp conference series and is Steering Committee Co-Chair for the Working Group on Interactive Systems in Healthcare (WISH).
Dr. Kientz holds adjunct appointments in The Information School and the Paul G. Allen School for Computer Science & Engineering.