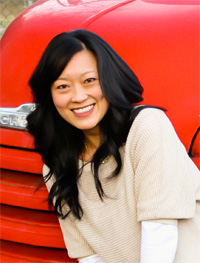 The Department of Human Centered Design & Engineering (HCDE) is pleased to welcome Elaine Shelley as the department's newest staff member. Elaine joins us as HCDE's Grants Coordinator. Elaine is replacing Patty Foster, whose last day in the department will be Friday, June 8.
Prior to joining the University of Washington, Elaine worked as a Financial Analyst supporting various functions at Cray, Microsoft, and Starbucks. While away from work, Elaine is busy with her cheerful 1 1/2 year old son, energetic dog, and amazing husband. Elaine also loves photography and loves to travel.
We're thrilled that Elaine is joining the HCDE team! Please be sure to stop by 429 Sieg Hall to welcome Elaine to the department when you have a chance.