Geon Soo (Caleb) Park, a senior in the department of Human Centered Design & Engineering, is currently taking a gap year from the University of Washington to explore opportunities abroad.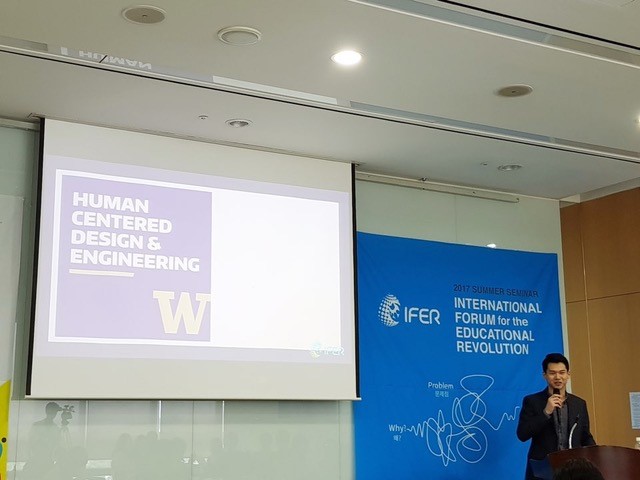 Originally from South Korea, Park has returned home to complete an internship and volunteer with a non-profit called the International Forum for the Educational Revolution (IFER). IFER hosts seminars on the future of education, with the goal of influencing an alternative educational system that fosters innovation and creativity.
As part of his involvement with IFER, in August 2017 Park was invited to give a presentation about his experience in HCDE. He discussed the HCDE curriculum, the UX design process, and shared his thoughts on how a human-centered approach to problem solving could enhance South Korea's educational systems. Approximately 70 people attended Park's seminar, including educators, students, and parents.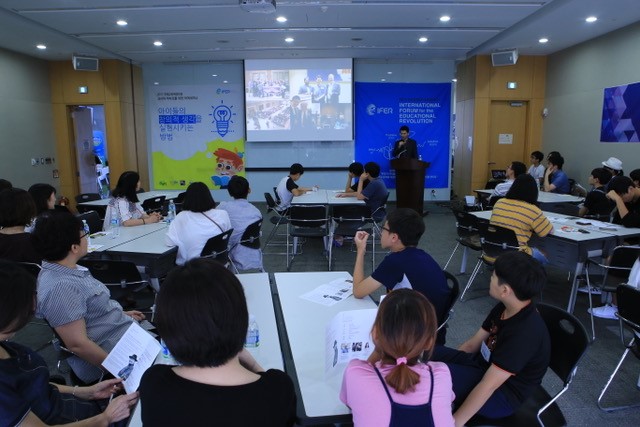 The next step in Park's gap year will bring him to China, where he will work at the Tsinghua University as an HCI research assistant. He will return to UW in March 2018 to finish his HCDE degree.