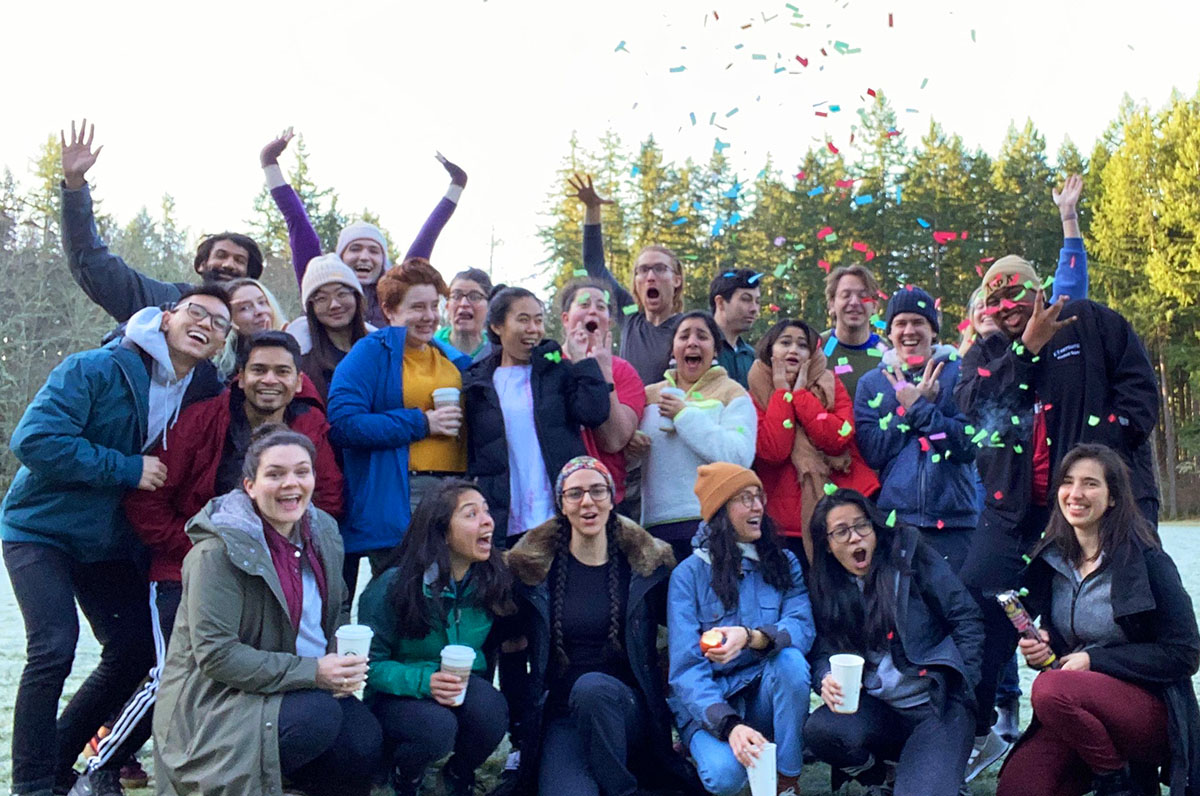 In early February 2020, 27 PhD students from the Department of Human Centered Design & Engineering participated in a weekend-long PhD student retreat.
The HCDE PhD Student retreat was aimed at connecting students across cohorts, sharing stories about their HCDE experience so far, and spurring inspiration for their academic journeys ahead.
The retreat was held within the foothills of Mount Rainier at the Center for Sustainable Forestry at Pack Forest. Wendy Roldan, a third-year PhD student in HCDE and one of the retreat organizers, said the off-campus location was ideal for getting to know her fellow students outside of the hallways in Sieg Hall, enjoy meals together, and relax in nature.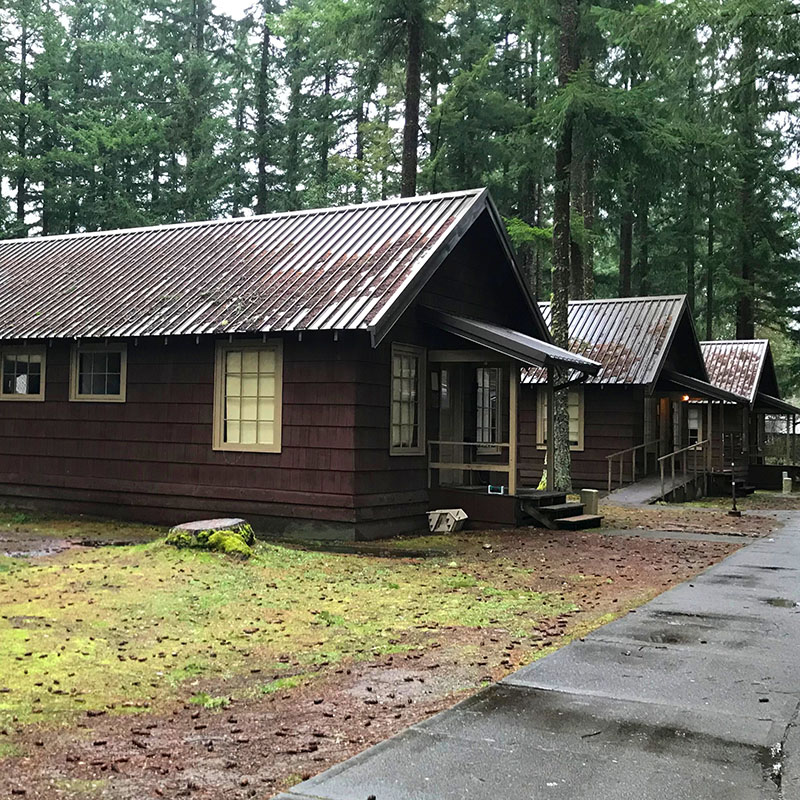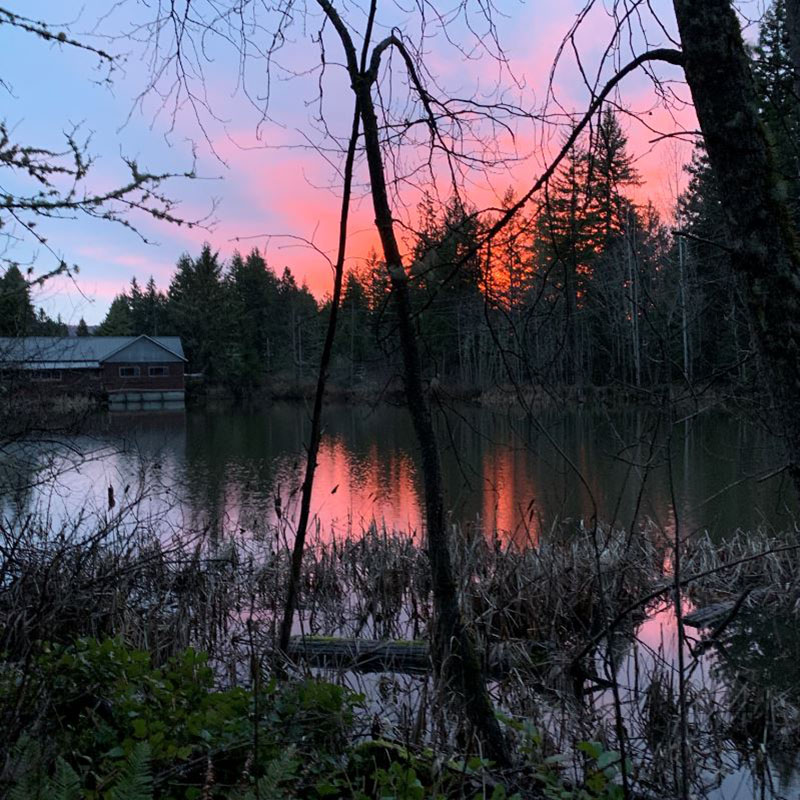 "As a PhD student with ongoing fieldwork, data analysis, paper deadlines, and teaching, I find it hard to carve out time to really get to know my colleagues," she said. "My hope was that the retreat would be a place, time, and space for all of us to share our stories and start to strengthen a close-knit community among PhD students."
In addition to Roldan, the retreat organizers included second-year PhD students Kenya Mejia and Calvin Liang, and first-year PhD students Gabrielle Benabdallah and Rebecca Michelson.
The retreat focused around an agenda of team building games and activities, and during breaks, students went on hikes, played board games, and enjoyed chatting around the fire.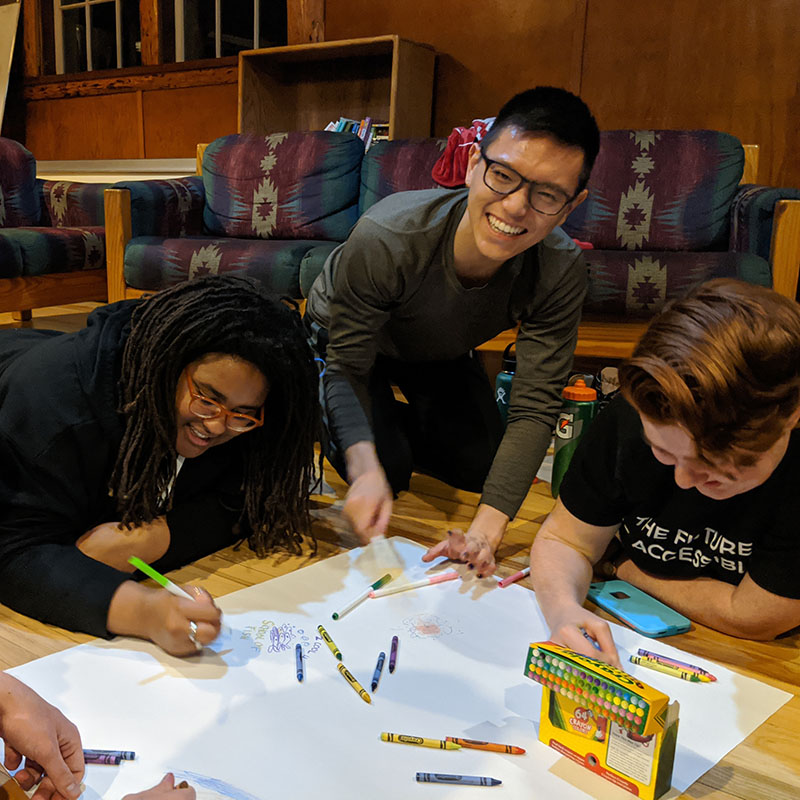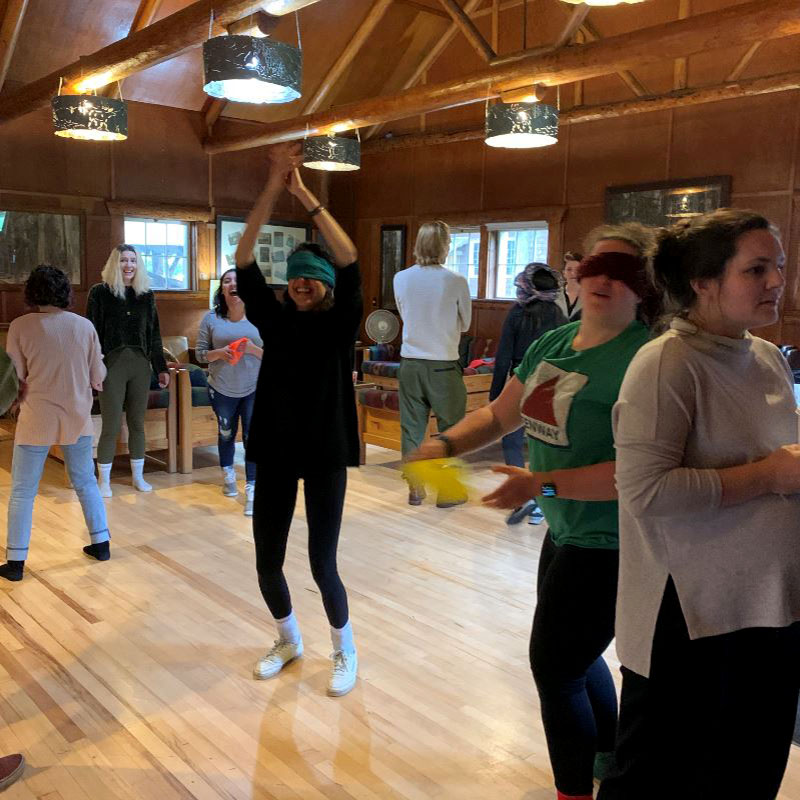 "Personally, my most memorable experience was when we went around the room sharing an item that inspired us to keep going in the program," said Mejia. "We got to learn about people's journeys to HCDE and what keeps them doing what they do here in the department."
Mejia said she is coming away from the retreat with a newfound understanding that "the program is full of amazing people who are looking to make a difference in the world, despite any obstacles that may come their way."
Roldan also felt invigorated after the experience, saying, "I found strength and passion in everyone's stories. Hearing each person's unique journey to where they are now and what keeps them here filled me with energy and joy."
Roldan and Mejia hope the retreat will continue and grow in years to come, connecting incoming classes of HCDE PhD students with the rest of the community.