Interaction Week, organized by the global Interaction Design Association, is an annual week of events designed to bring together the sharpest minds and new ideas in the field of interaction design.
University of Washington's hometown of Seattle is the host for the 2019 Interaction Week, happening February 3-8, 2019, giving several HCDE students and faculty the opportunity to share discoveries and design-thinking methodologies with an international audience.
HCDE faculty member Andrew Davidson, as well as PhD candidates Lucas Colusso and John Porter will be among the presenters in the Interactions 19 program.
Interaction Design Education Summit
February 3‒4, 2019
PURCHASE SUMMIT TICKET
Filling the Pipeline: K-12 Outreach in Human Centered Design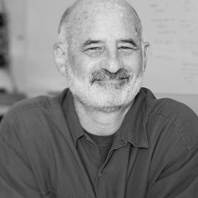 Using human-centered design workshops to motivate young learners to pursue STEM fields
Presentation by Andrew Davidson, HCDE senior lecturer
MONDAY, FEBRUARY 4
Over the past several years, HCDE faculty member Andrew Davidson has worked with UW students to design new outreach activities to introduce young learners to Engineering. Taking the form of a design charette, K-12 students learn to design a website or a mobile application while keeping the users of the technology at the forefront of their thinking and making.
These activities are hands-on, fast-paced, customized for each group of students, and are led by current HCDE students. Through the HCDE outreach program, Davidson and student volunteers have worked with thousands of K-12 students across the state of Washington.
In this presentation, Davidson will discuss HCDE's human-centered approach to outreach programming, and share success stories from this work.
Behavior Change Design Sprint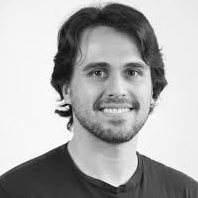 A rapid process for applying behavior change strategies into the prototyping of technologies
Workshop led by Lucas Colusso, PhD student
MONDAY, FEBRUARY 4
HCDE PhD Candidate Lucas Colusso researches how academic research is translated into the design industry, and vice versa. To put this work into practice, Colusso created the Behavior Change Design Sprint – a rapid design exercise to help designers quickly brainstorm ideas while also incorporating theories on behavior change.  
Colusso's workshop leads participants through design exercises that help identify instances when an academic theory can influence their design decision. Colusso also leads participants through a discussion about ethics, to consider the ethical implications of designing something that can influence someone's behavior in a specific direction. At the end of the workshop, participants present their prototypes of new technologies and describe the theories that are incorporated in their design.
Recognize Exclusion, Design for Inclusion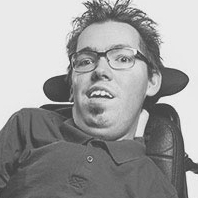 What barriers do you (inadvertently) create and who do they exclude?
John Porter, HCDE PhD candidate and UX designer on Microsoft's Inclusive Design Team, and Bryce Johnson, designer at Microsoft Devices
FRIDAY, FEBRUARY 8
John Porter is a user experience designer on Microsoft's Inclusive Design team, specializing in the intersection of experiential equity, design education, human-computer interaction, and accessibility. In HCDE, his PhD research focuses on video game accessibility.
In this talk, Porter and fellow Microsoft designer Bryce Johnson will discuss the Microsoft Inclusive Design principles and how they were used to create the Xbox Adaptive controller. Before designing the Xbox Adaptive Controller the team needed to recognize the barriers that traditional controllers create for people with limited mobility. Porter and Johnson will describe their process and provide tips about how designers can remove unnecessary friction from the experiences they design.  
Learn more about Interaction Week and see the full program on the Interaction 19 website.