June 28, 2018
The department of Human Centered Design & Engineering (HCDE) welcomed nearly 500 students, future students, alumni, Corporate Affiliates Program members, and friends for our annual Open House on May 29, 2018.
Undergraduate and graduate students presented their Capstone projects and attendees cast votes in the People's Choice Awards. Guest judges spent the evening meeting with capstone teams about their projects and awarded prizes for best undergraduate project, best graduate project, and honorable mentions in the categories of communication, technology, research, and design.
View all 2018 Capstone Projects
All Bachelor's Capstone Projects All Master's Capstone Projects
Best in Show: Undergraduate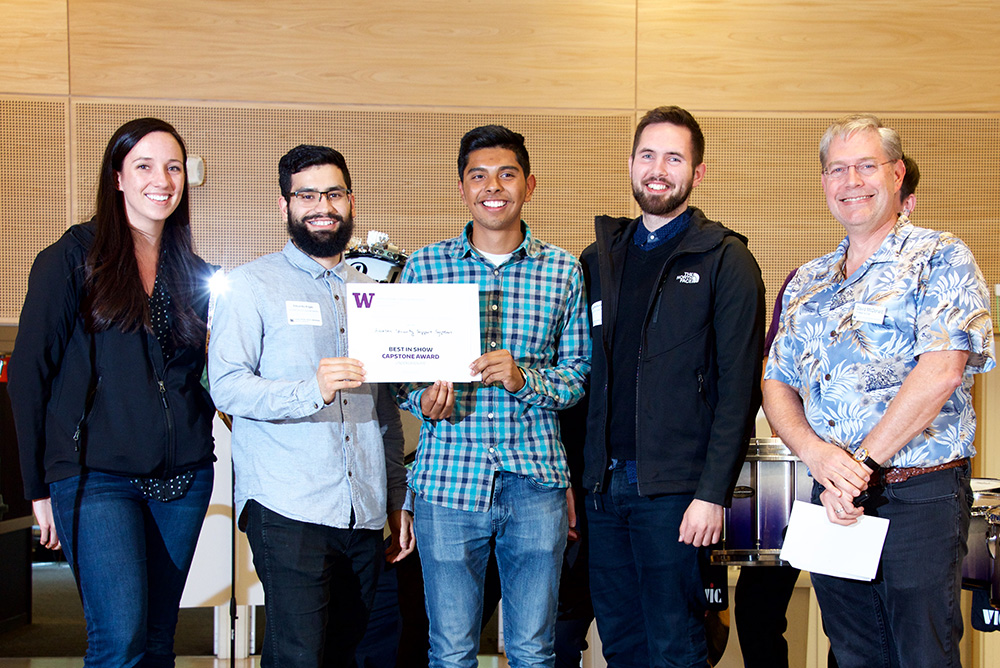 Amazon Security Support System
Digital support system that helps employees understand and complete tasks, reducing non-productive time
Kate Cowley, Eduardo Rojas, Edgar Onofre, Ted McDonald
Best in Show: Graduate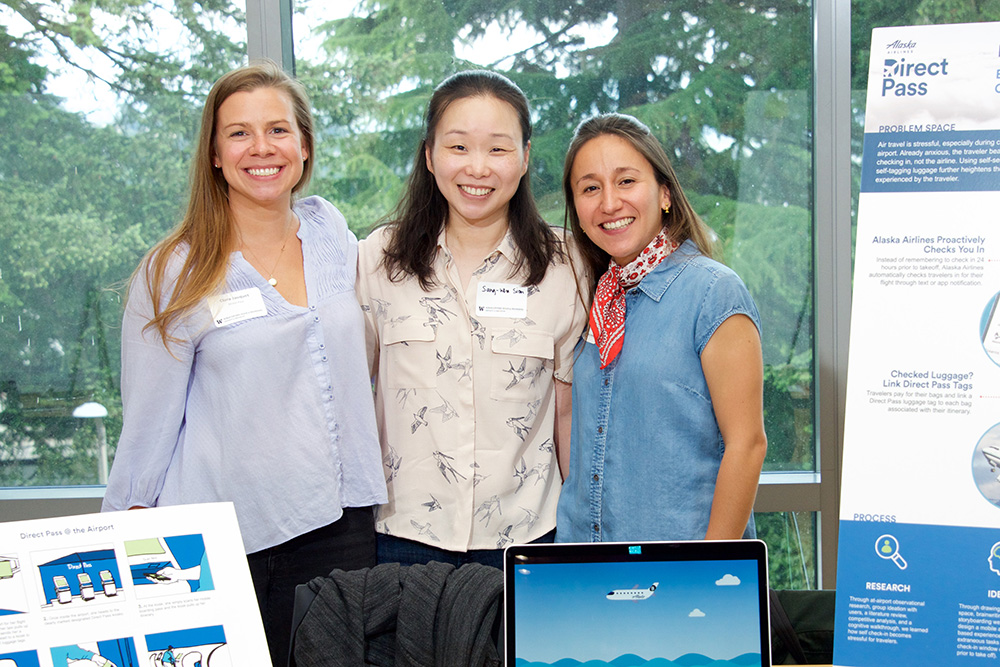 Direct Pass
Eliminating emotional baggage in the self check-in process
Clara Jauquet, Sang-Wha Sien, Diana Oviedo
People's Choice Award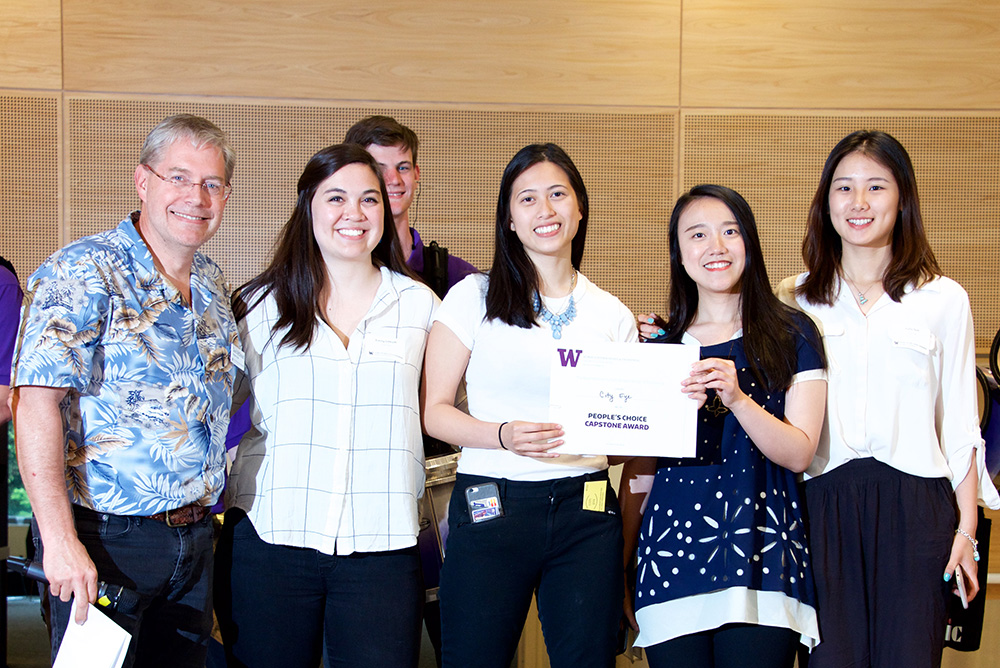 City Eye
Mobile app to help people with vision impairments explore the city and find places around them
Emily Uthoff, Celina Hipolito, May Zhao, Lulu Sun
People's Choice Award Runner Up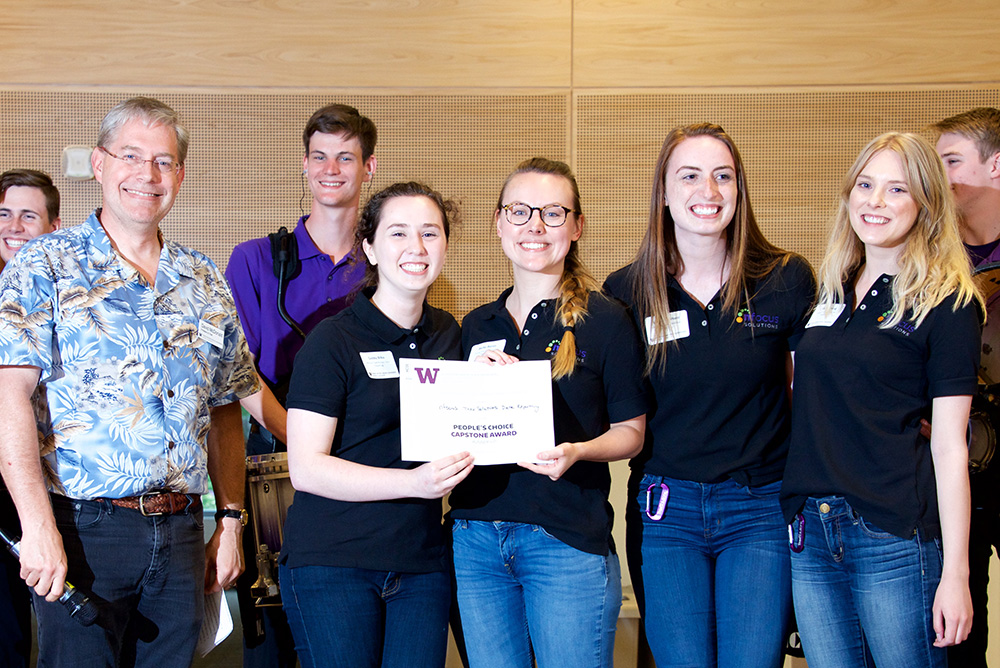 nFocus TraxSolutions Data Reporting
Redesigning a reporting tool for non-profits to communicate and measure their impact
Gabby Bilka, Becky Baron, Tressa Coultard, Aleah Young
Judge's Honorable Mention: Technology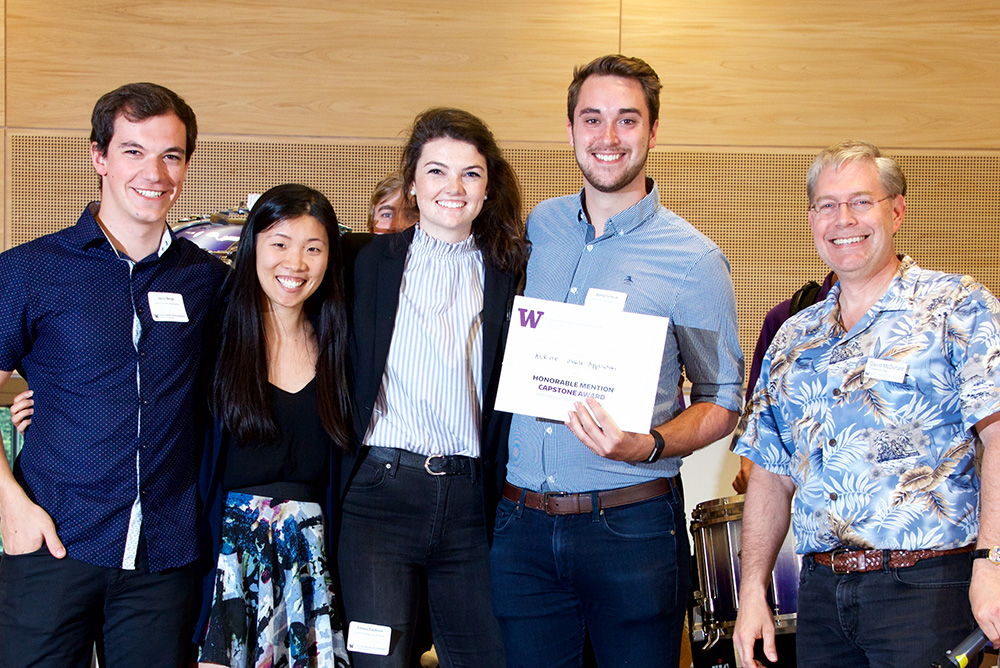 ALRITE Mobile Application
Diagnose quickly, breathe easy
Gero Bergk, Kaitlyn Zhou, Emma Faubion, Daniel Scheid
Judge's Honorable Mention: Communication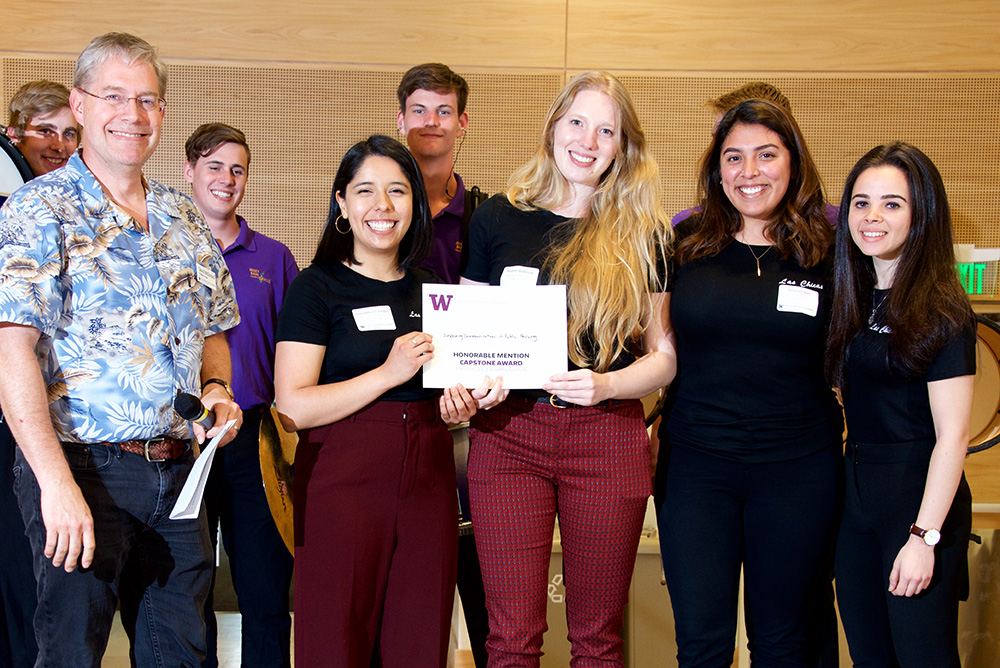 Improving Communication in Public Housing
Enhancing communication, one community at a time
Samantha Gil Vargas, Madison Holbrook, Yuliana Flores, Rabea Baroudi
Judge's Honorable Mention: Research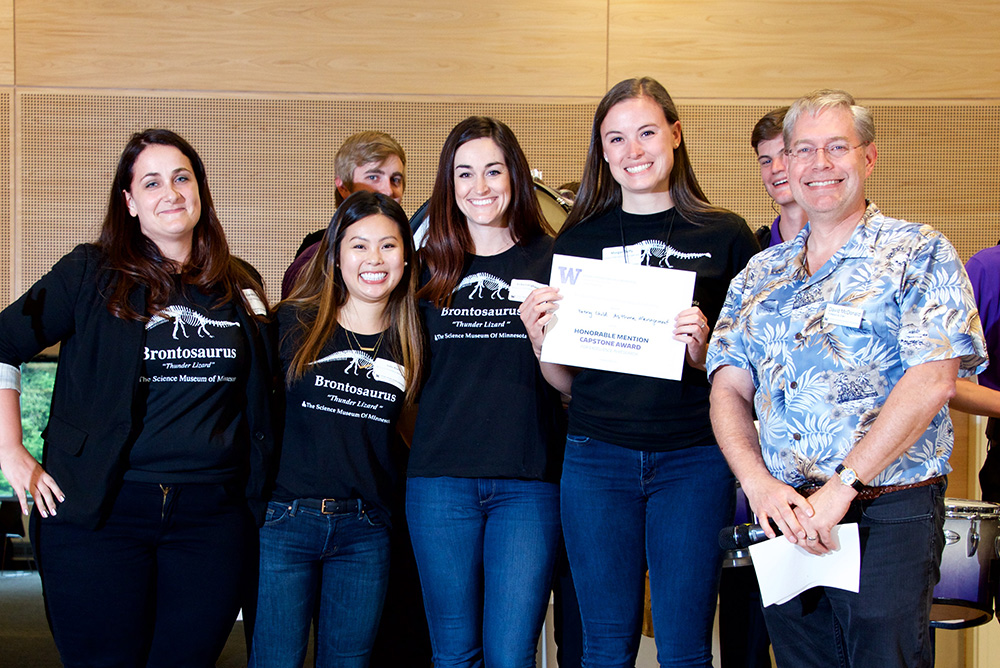 Breasy Child Asthma Management
Breathing easy. Together.
Danielle Teska, Lulu Xiao, Erika Langhauser, Morgan Duffy
Judge's Honorable Mention: Design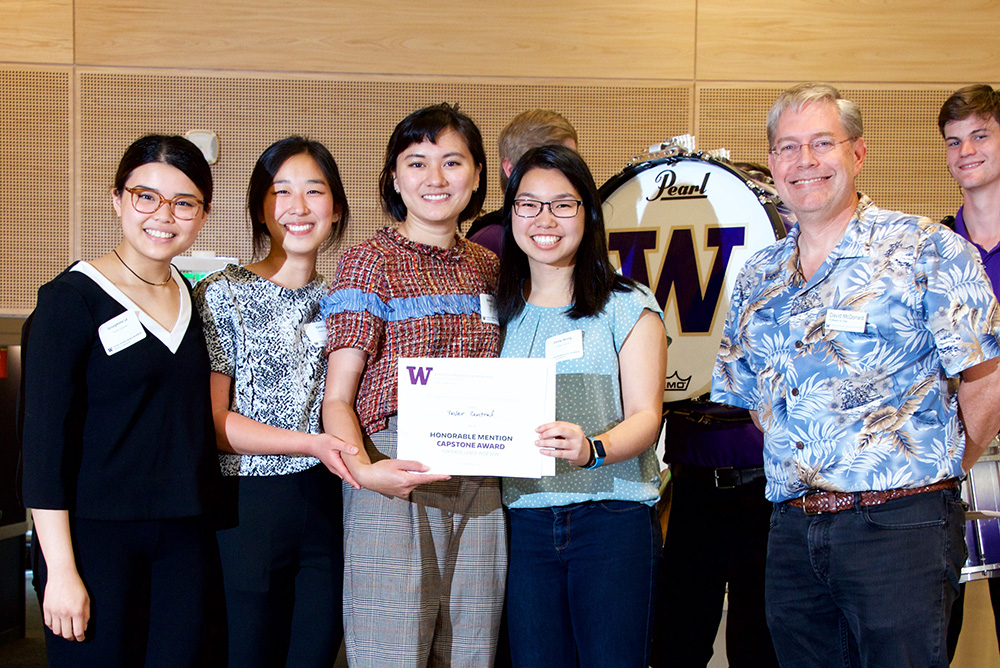 Yesler Central
Designing to cultivate and activate community
Josephine Le, Gina Lee, Bonnie Tran, Emily Wong
HCDE Open House Photos
Click through to find the full album on Flickr. All photos by Kerry Dahlen.
Thanks to our 2017–2018 Strategic Partner Capstone Sponsors