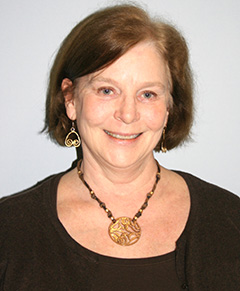 The Department of Human Centered Design & Engineering is pleased to announce that Emerita Professor Jan Spyridakis is receiving the department's 2020 Myron L. White Award.
The Myron L. White Award, better known as the "Mikey Award," is named after the co-founder of the department. It is presented annually to a leader in the field and a dedicated friend of the department. 
Jan Spyridakis retired in 2019, after teaching in the department for over four decades. In that time she taught 3,600 across 175 courses and served as department Chair for six years. Under her leadership, the department changed its name from Technical Communication to Human Centered Design & Engineering, more than doubled its student enrollment, and moved to its current location in Sieg Hall, where she led the remodeling of many of HCDE's current spaces.   
The HCDE faculty unanimously voted to award Dr. Spyridakis the award, thanking her for her years of service to the department. The award will be presented at the 2020 HCDE graduation ceremony on Tuesday, June 9.
Members of the public are invited to join the HCDE community as we celebrate the class of 2020 in our live, virtual graduation ceremony on June 9, from 9-11 a.m. Watch live at hcde.uw.edu/graduation.