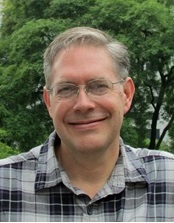 On November 10, 2017, Human Centered Design & Engineering (HCDE) Professor and Chair David McDonald visited Virginia Tech University's department of Computer Science to give a lecture about his research on the gender gap in Wikipedia.
McDonald's talk, "Considering the Wikipedia gender gap through topical preferences," is about his research on the gender gap in Wikipedia. Recent studies estimate that the percentage of US women editing Wikipedia is at 22% or lower. This difference in participation creates a gender gap which may seriously impact the body of knowledge collected in the online encyclopedia. In his talk, McDonald discussed the early stage research conducted in this field by himself and students in his Social Computational Systems Lab. 
@VT_CS distinguished lecture by @dwmcphd of @UW @hcdeUW talking about the gender gap in #Wikipedia editors. pic.twitter.com/QResSrUz4r

— Sukrit V (@thesukrit) November 10, 2017
Please join HCDE for our own faculty seminar series on November 29, 2017, to learn more about Dr. McDonald's research in this field.