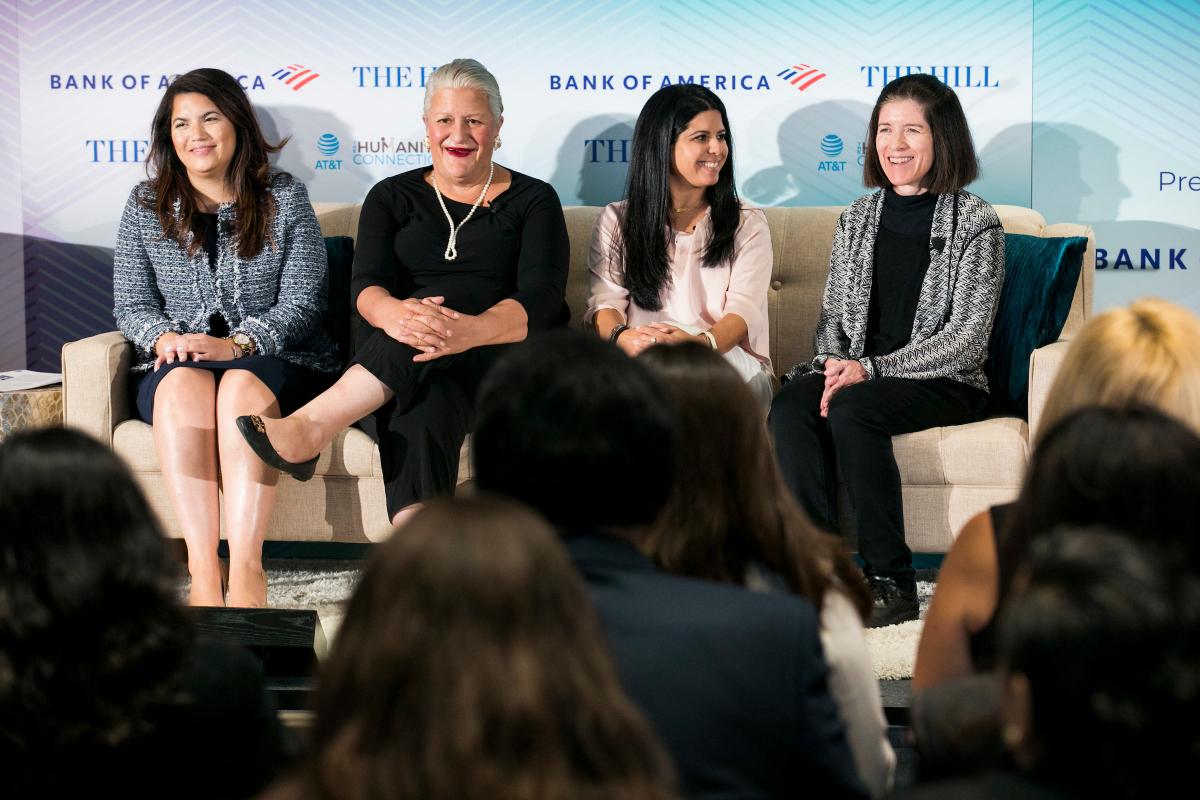 HCDE Professor Aragon, right, at the Latina Leaders Summit on July 24, 2019 | photo by Kris Triplaar for The Hill.
Dr. Cecilia Aragon, Professor in the Department of Human Centered Design & Engineering, was an invited panelist at the Latina Leaders Summit, held on July 24 in Washington DC. 
Hosted by The Hill, the annual event brings together Latina leaders from across the United States to discuss how to empower the next generation of Latinas to succeed in politics, education, and the workforce.
This year's headliners included California Congresswoman Nanette Barragán, California Congresswoman Grace Napolitano and Puerto Rico Representative Jennifer González-Colón, in conversation with National Public Radio host Lulu Garcia-Navarro.
Aragon sat on a panel discussion called "Breaking the STEM Barrier," with Viviana Costa, Executive Director, Hispanic IT Executive Council; Josie Goytisolo, Founder & CEO, CODeLLA; and Nina Roque, Executive Director, National Women's Council.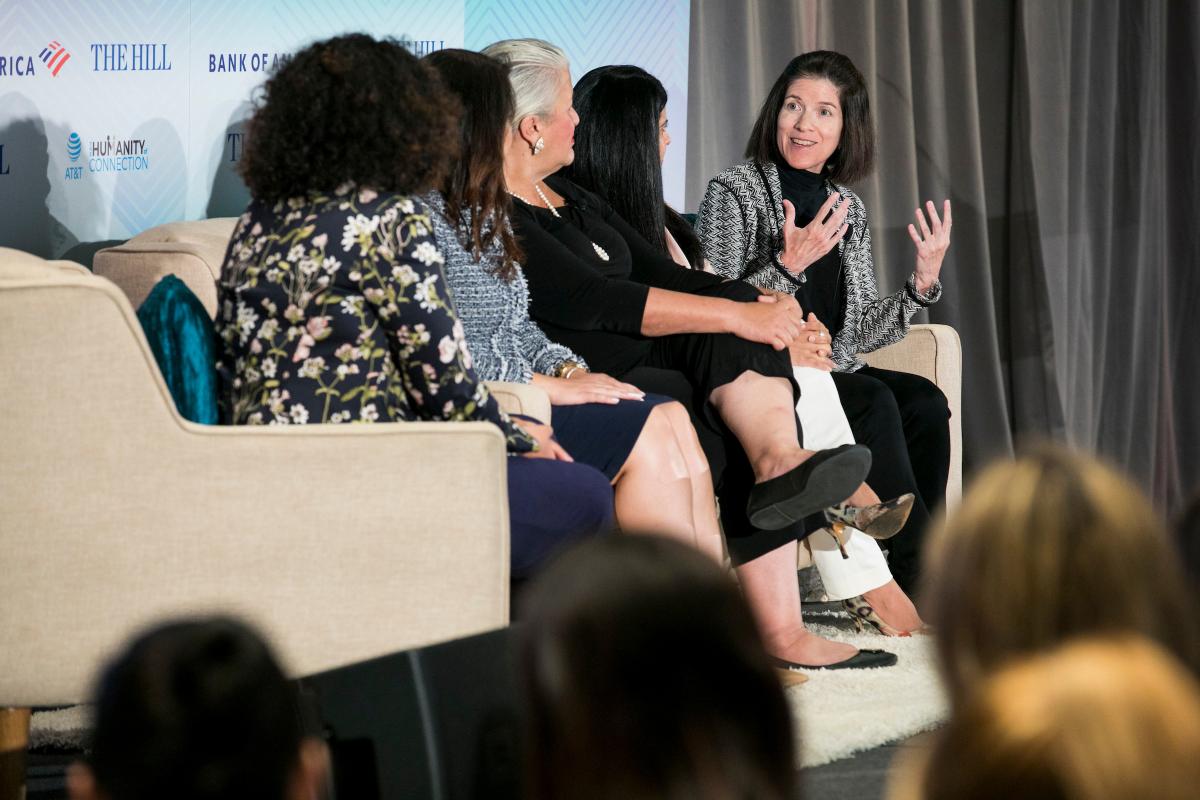 Dr. Cecilia Aragon at the Latina Leaders Summit on July 24, 2019 | photo by Kris Triplaar for The Hill
Aragon is the first Latina full professor at the University of Washington's College of Engineering. She directs the Human-Centered Data Science Lab, where she works with students to study how people make sense out of vast sets of data.
Being a young Latina interested in math, Aragon said she needed an advocate to help her believe in her power to succeed. "I found out it only takes one person to counter low expectations and prove to you that you can do anything you want—be anyone you want," she said. "Now that I'm a professor, I try to be that one voice for my students."
"I'm privileged to work with amazing students," Aragon said. "It is the young people that I talk with every day that gives me hope."
Watch the full panel discussion, Breaking the STEM Barrier: