Shift Labs, the medical technology startup founded by Human Centered Design & Engineering Professor Beth Kolko, is one of the startups emerging from Y Combinator's Winter 2015 cohort.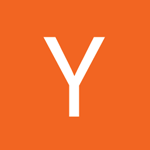 Y Combinator provides seed funding and mentorship for early-stage startups, accepting two cohorts of roughly 80 startups each year. Well-known companies to grow out of Y Combinator include Reddit, Airbnb, and Dropbox. 
Kolko's Shift Labs prioritizes the needs of medical practitioners in the design of medical devices. They provide elegant solutions to the growing number of healthcare providers around the world that are unable to afford expensive medical devices.
Shift Labs' first product is Drip Assist, a low-cost, intuitive IV fluid monitor that runs on one AA battery.
Kolko and Shift Labs' co-founder Koji Intlekofer moved from Seattle to Silicon Valley in Winter 2015, to join Y Combinator and spend three months refining their business plan and sales pitch.
On Shift Labs' blog, Kolko writes:
The transformative piece was sitting there as a startup that wants to just absolutely mess with the way medical devices get made – that wants to go fast, that wants to prioritize the people using the device, that wants to look for innovations the market is hungry for without letting concerns about reimbursement codes dictate our development pathways – and seeing with clarity that the culture of YC that prioritizes growth and that encourages founders to run hard and fast is exactly what the healthcare sector needs. We're all here because we believe we can change the way innovation happens, even in (especially in?) a highly regulated industry like healthcare. We can make things move faster, smarter, more imaginatively. Dare I say it: more disruptively.
Read Professor Kolko's full blog post, "On Being a Medical Device Company in YC," on the Shift Labs website, and Tech Crunch's full story about Y Combinator's launch of Shift Labs, "Shift Labs Launches Out Of Y Combinator To Make Medical Devices For Healthcare's Future."