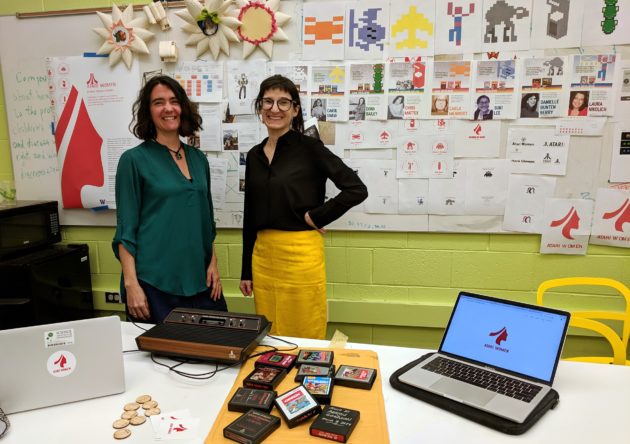 Professors Pernille Bjorn and Daniela Rosner | Geekwire
GeekWire features new work by Daniela Rosner, assistant professor in Human Centered Design & Engineering, and Pernille Bjorn, visiting professor from the University of Copenhagen, Denmark.
AtariWomen is a research project led by Rosner and Bjorn that profiles the women who helped design and build Atari's games in the 1970s and '80s, when women held more computer science jobs than they do today. The project made its public debut at Emerald City Comic Con on March 15, 2019.
Bjorn and Rosner hope that this work will inspire girls and women interested in computing fields. "Technology shapes all kinds of life, work, families, whatever you do in today's world." Bjorn told GeekWire. "It's essential that the people who create the technology represent the people who are going to use it so you are not leaving people out, or producing technology that has problematic impact, that has unanticipated consequences."