The Atari Women 8-bit Heroine Costume, a project created by HCDE students in the Atari Women research group, will be on exhibit at Hypnotica 2019: a DXARTS technological wearables fashion show.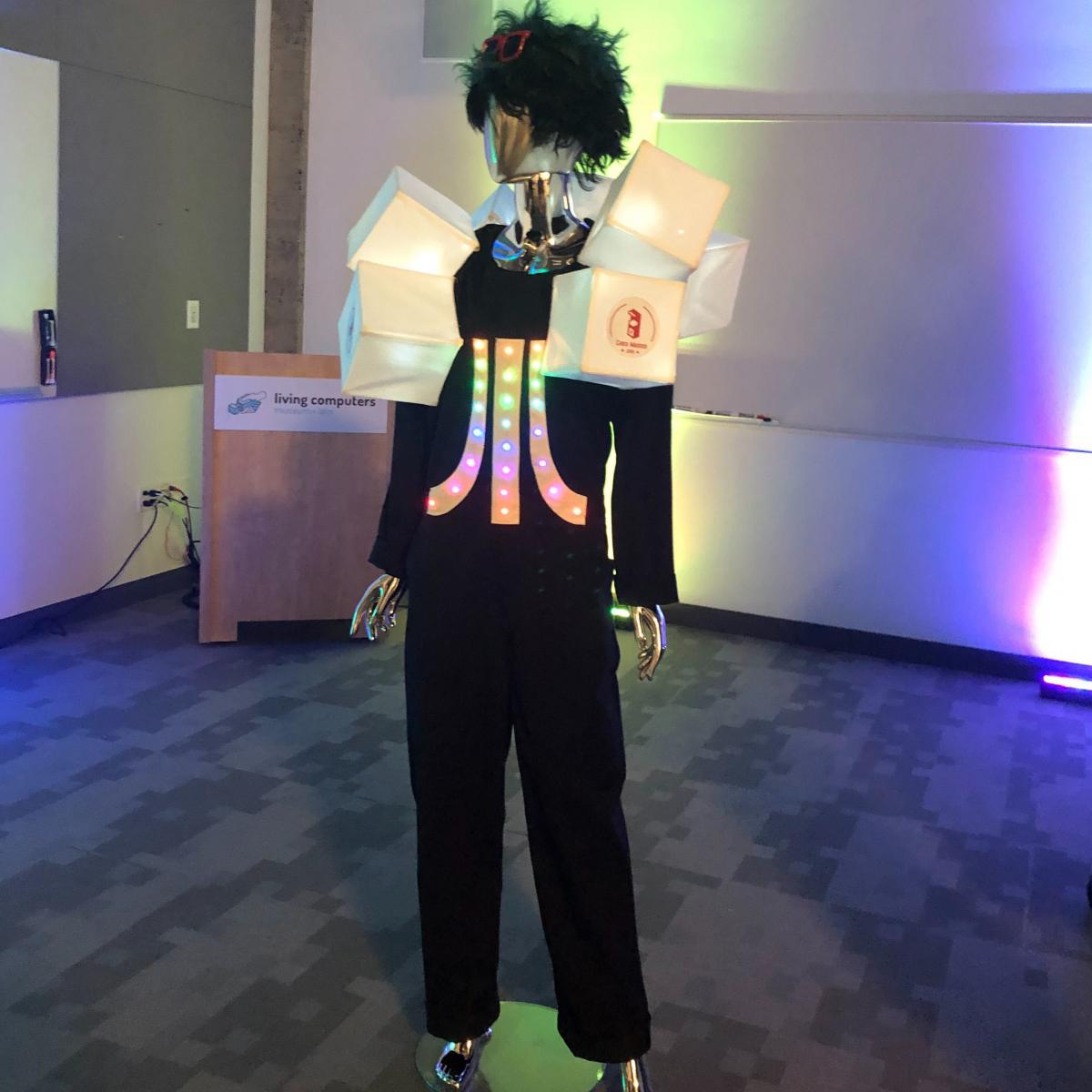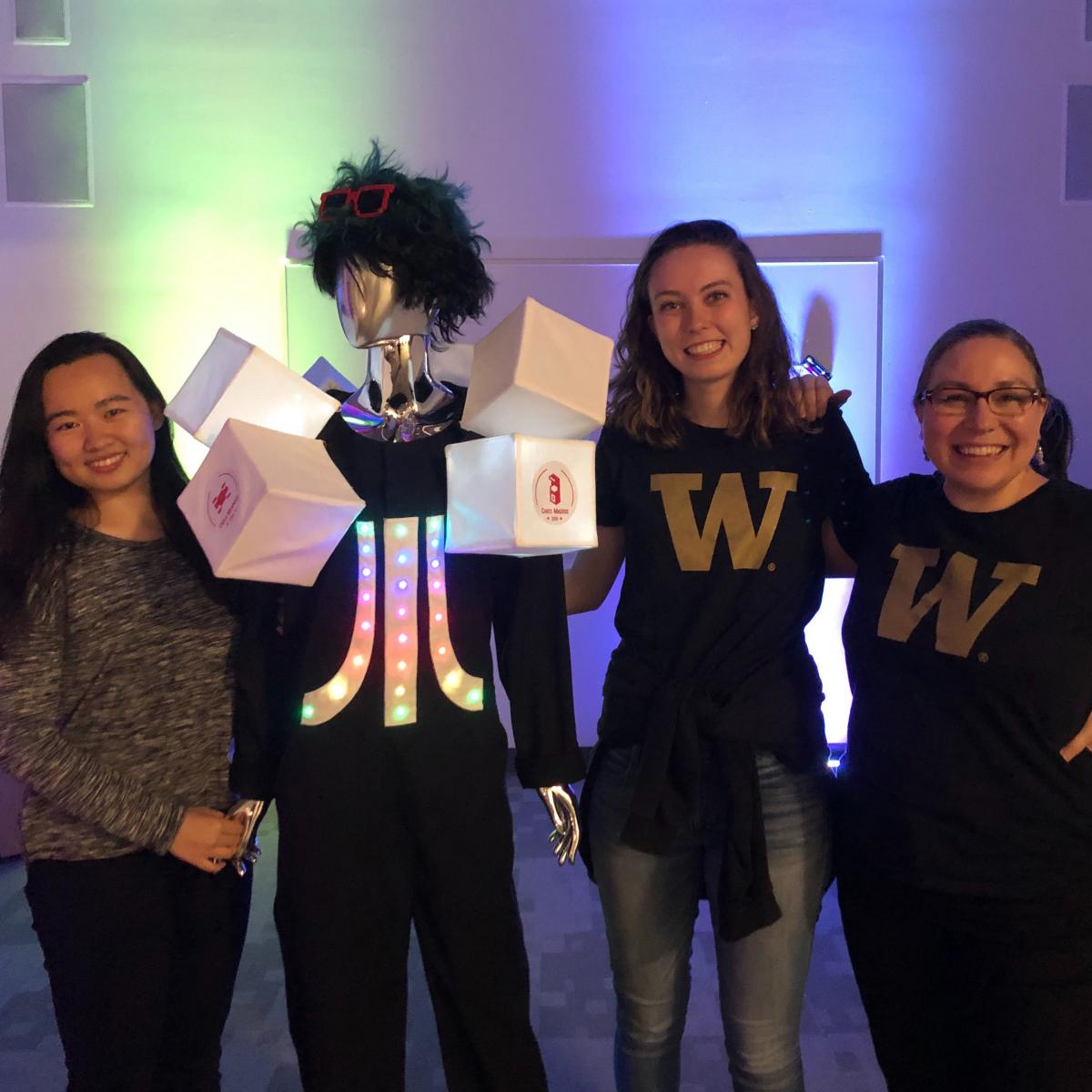 The Atari Women 8-bit Heroine Costume was among the critical design artifacts created in a Winter 2019 HCDE Directed Research Group, co-led by visiting Professor Pernille Bjørn and Assistant Professor Daniela Rosner. Students in the class used collaborative design processes to develop interactive artifacts that highlight the stories of Atari women, or the women who made crucial engineering contributions to early video games.
Students Kellie Dunn, Carina Dempsey, and Melody Xu chose the language of cosplay to draw people into the story of Atari women. Their superhero costume is constructed around a standard work coverall and features color changing NeoPixels embedded in the fabric to create a blinking rainbow in the shape of the Atari logo. The rainbow symbolizes the gender diversity advocated by Atari women and is a nod to some of the original animations of the logo. The top of the costume features eight boxes wired with LEDs, each representing an individual Atari woman. The costume is designed to hold various body shapes and personal styles to fit, and to not objectify the wearer's body. Instead, the outfit conveys the legacy and important historical archives women's contribution to gaming.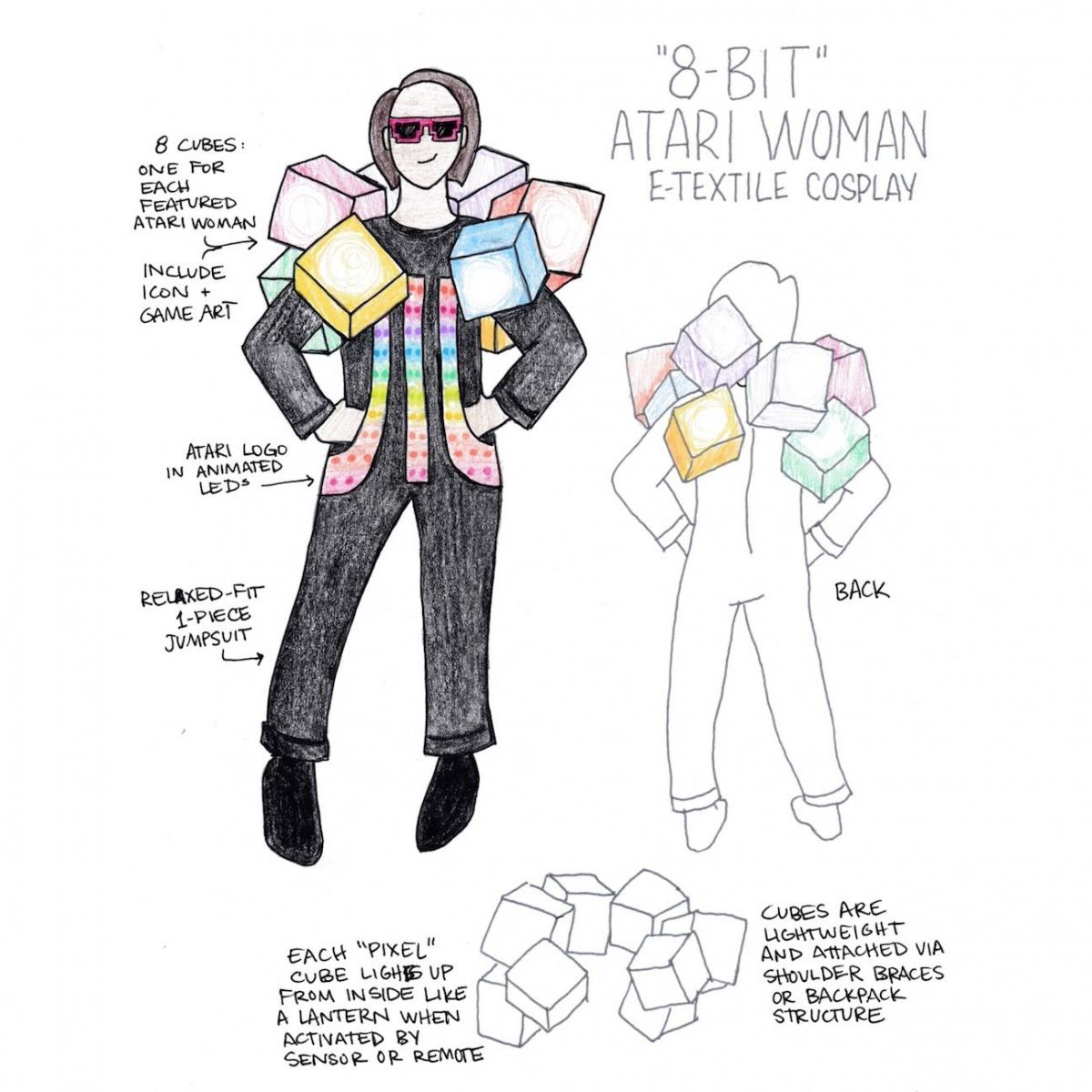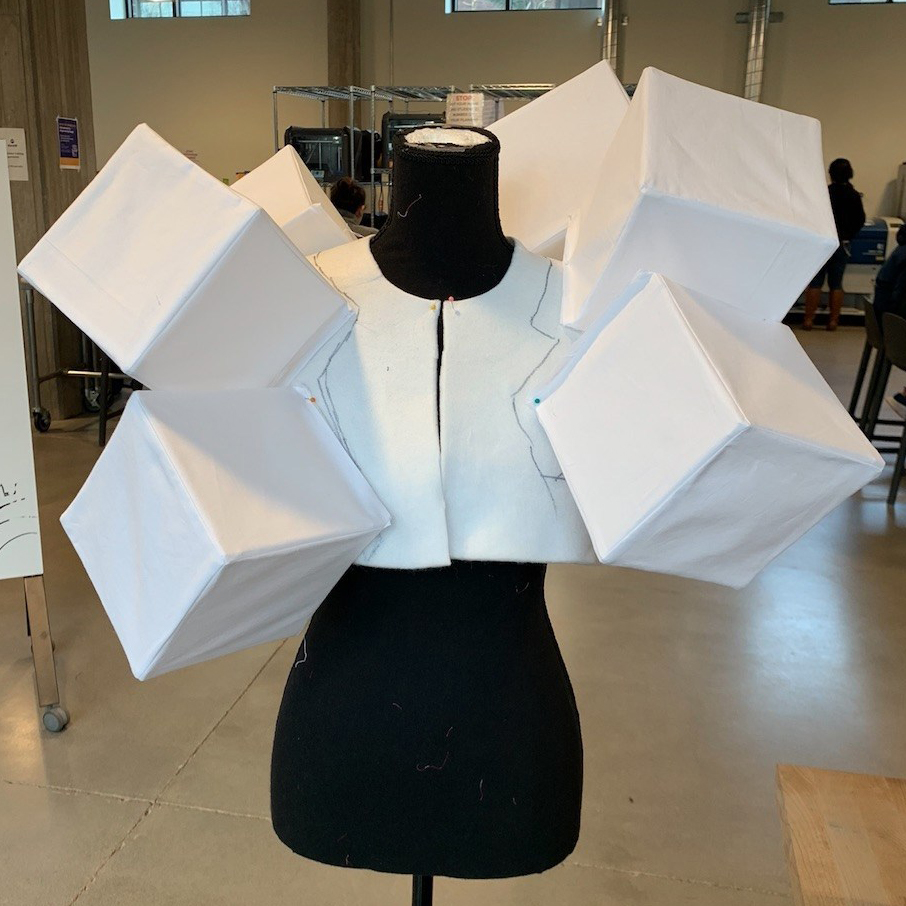 View the Atari Women 8-bit Heroine Costume, and several other technological wearables designed by UW students at 7 p.m. on June 6, 2019, at Hyena Culture Loft in Seattle's Pioneer Square. Details about Hypnotica 2019 here.
Read more about the Atari Women and discover other artifacts created by the group at Atariwomen.org.