August 24, 2022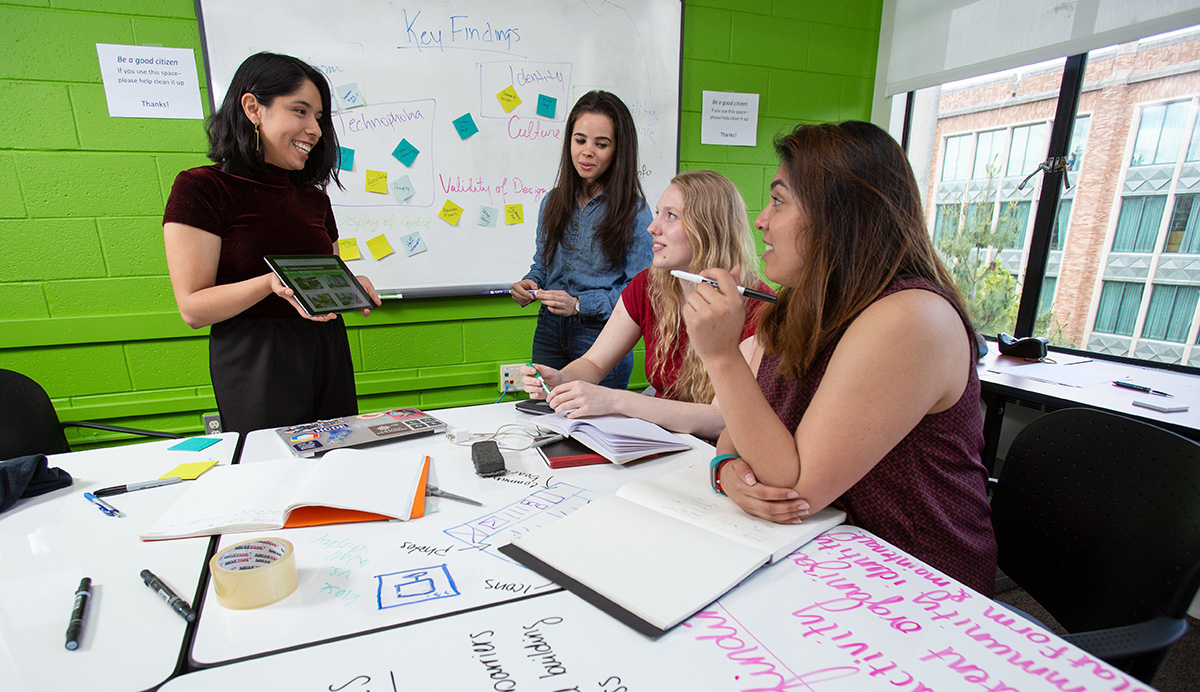 The University of Washington's Department of Human Centered Design & Engineering welcomes alumni and industry professionals to collaborate with current undergraduate and master's students in the coming academic year. Below find opportunities for individual engagement as well as company-level collaboration. 
INDIVIDUAL ENGAGEMENT
Mentoring Pods
January - May, 2023
HCDE Mentoring Pods is a program where 2-3 students are grouped with one industry mentor. Pods meet virtually, once per month from January through May 2023. Meeting times are determined based on mentor's availability. Discussion topics might include interviewing skills, portfolios, LinkedIn profiles, whiteboarding practice, navigating job descriptions, salaries and negotiation, networking techniques, UX titles, pivoting to UX from other industries, and other topics of interest to the specific pod. Sign up to mentor a pod here »
Virtual Portfolio Reviews
December 1, 2022
4 - 6:30 p.m. PDT
In this annual event, industry professionals provide students feedback on their portfolios. Each review session lasts 15 minutes, and guest reviewers work with about 5-6 students. Break times are built in after each review session. Sign up as a portfolio reviewer here »
COMPANY & ORGANIZATIONAL OPPORTUNITIES
Virtual Career Fair / Recruiting Night
January 23, 2023
4 - 6 p.m. PDT
In HCDE's annual Recruiting Night, employers conduct one-on-one interviews and/or host virtual information sessions with undergraduate and graduate students studying UX design, research, and writing. More about the HCDE Recruiting Night »
Usability Study
Propose through December 15, 2022
Does your organization have an interface that might benefit from a usability study? Each winter quarter (January through March), first-year master's students conduct usability studies on client projects. The time commitment from the project sponsor is minimal and there is no donation or financial commitment. Products will not be tested through formal user research, however, a usability report is presented at the end of the class. Proposals are due by December 15, 2022. More about proposing a usability study project »
Sponsor a Capstone Project
Propose through November 30, 2022
HCDE undergraduate and master's students work with industry partners together to address real-world issues using human-centered design and engineering. Capstone projects are student-run, large-scale projects that encompass two quarters of student work from January through June. A team of 3-4 students dedicates over 100 hours of time to the Capstone project, which should touch on at least two components of the human-centered design process: user research, ideation, prototyping, implementation, and evaluation. A tax-deductible sponsorship donation of $5,000 is requested for capstones, however exceptions can be made for nonprofits and start-ups. Proposals are due by November 30, 2022. More about proposing a Capstone project »
Questions?
Email HCDE's Outreach Manager Melissa Ewing at mewing3@uw.edu. HCDE aims to provide great student experiences, and this would not be possible without the support of our alumni and industry partners.