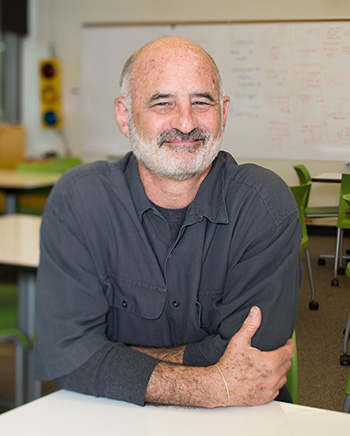 Andrew Davidson
Andrew Davidson, Senior Lecturer in Human Centered Design & Engineering, is on a team of multidisciplinary University of Washington faculty members selected to receive an award to fund work on Arduino project-based learning in early engineering education.
Awarded by the UW College of Engineering, the Strategic Instruction Initiative (SII) aims to reimagine engineering education by identifying, developing, implementing and accelerating innovative best practices for teaching and learning.
The SII program is an effort to improve first-year and second-year student engagement and learning; encourage large-scale innovations that move the curriculum toward project-based learning; and broaden access to and improve retention in engineering programs.
Together with professors in the departments of Aeronautics & Astronautics, Civil & Environmental Engineering, and Mechanical Engineering, Davidson will focus on developing tools, materials, and educational plans to provide and support project-based learning with computation, electronics and mechanical systems along multiple pathways in early engineering education.
Davidson and the other faculty members partnering in this activity have been selected for their experience and expertise in teaching engineering undergraduate fundamentals courses and for their experience with Arduino.
In addition to Davidson, the faculty team consists of:
Read more about the Strategic Instruction Initiative (SII), here.