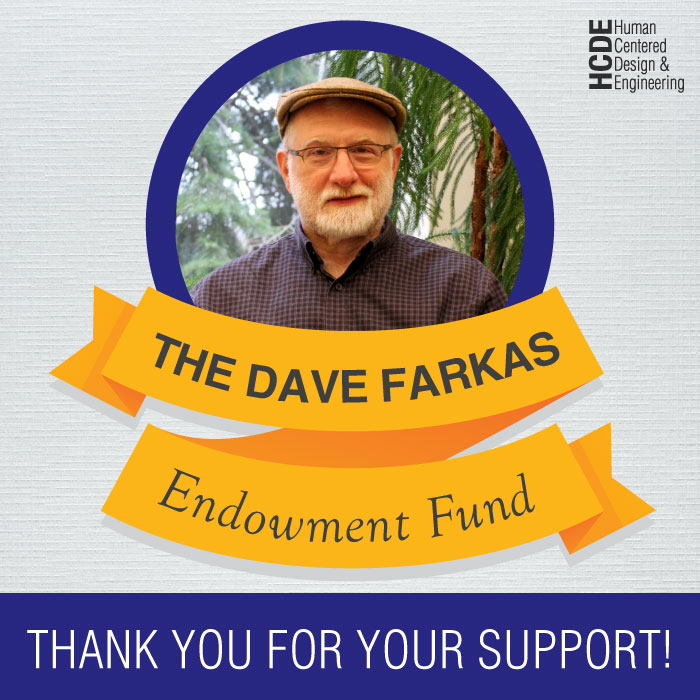 The department of Human Centered Design & Engineering (HCDE) is delighted to announce the creation of the David Farkas Endowment Fund, thanks to the generous support from HCDE alumni and friends. The Farkas Fund recognizes the contributions of HCDE Professor Emeritus David K. Farkas and will support undergraduate HCDE students with financial need.
HCDE especially acknowledges the remarkable generosity of alumnus James Prekeges, who established the Farkas Fund with a matching gift of $15,000. Prekeges, a retired Microsoft Program Manager, recalled that it was Farkas who helped arrange his first internship with Microsoft, a then-small software company.
Now retired, Farkas said he is very honored that an endowment fund has been established in his name. "I've always been a teacher first. Through the endowment I can still make a contribution to educating students, even though I won't personally be teaching at UW."
Thanks to all the donors who helped bring the David Farkas Endowment Fund to life. This fund will support HCDE students for years to come.