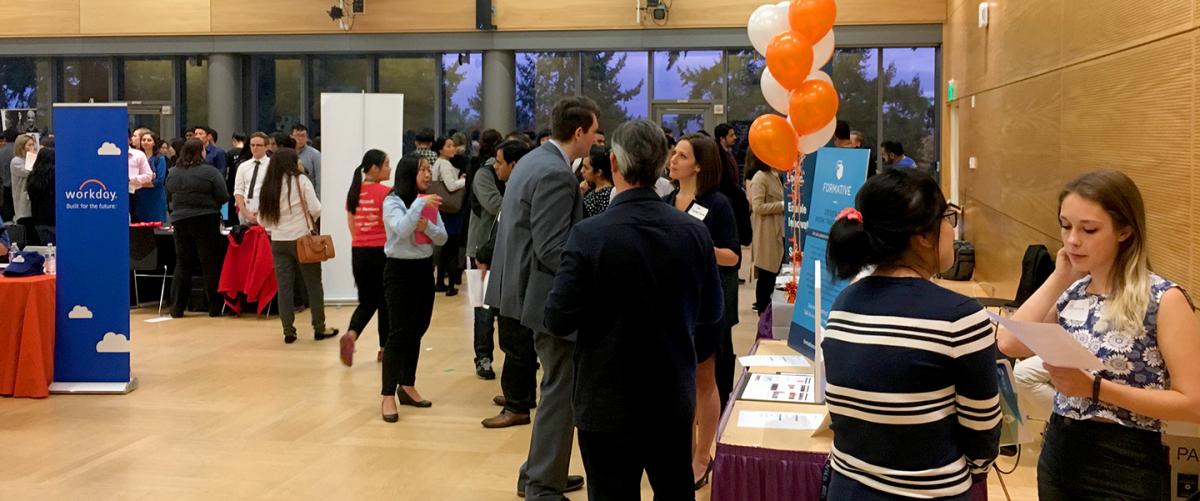 The Human Centered Design & Engineering 2018 Career Fair, held Nov. 1, 2018, was the department's largest to date—welcoming 23 employers and nearly 500 students.
The HCDE Career Fair happens annually in autumn quarter, and provides an opportunity for students to interact with representatives from companies hiring UX research and design roles.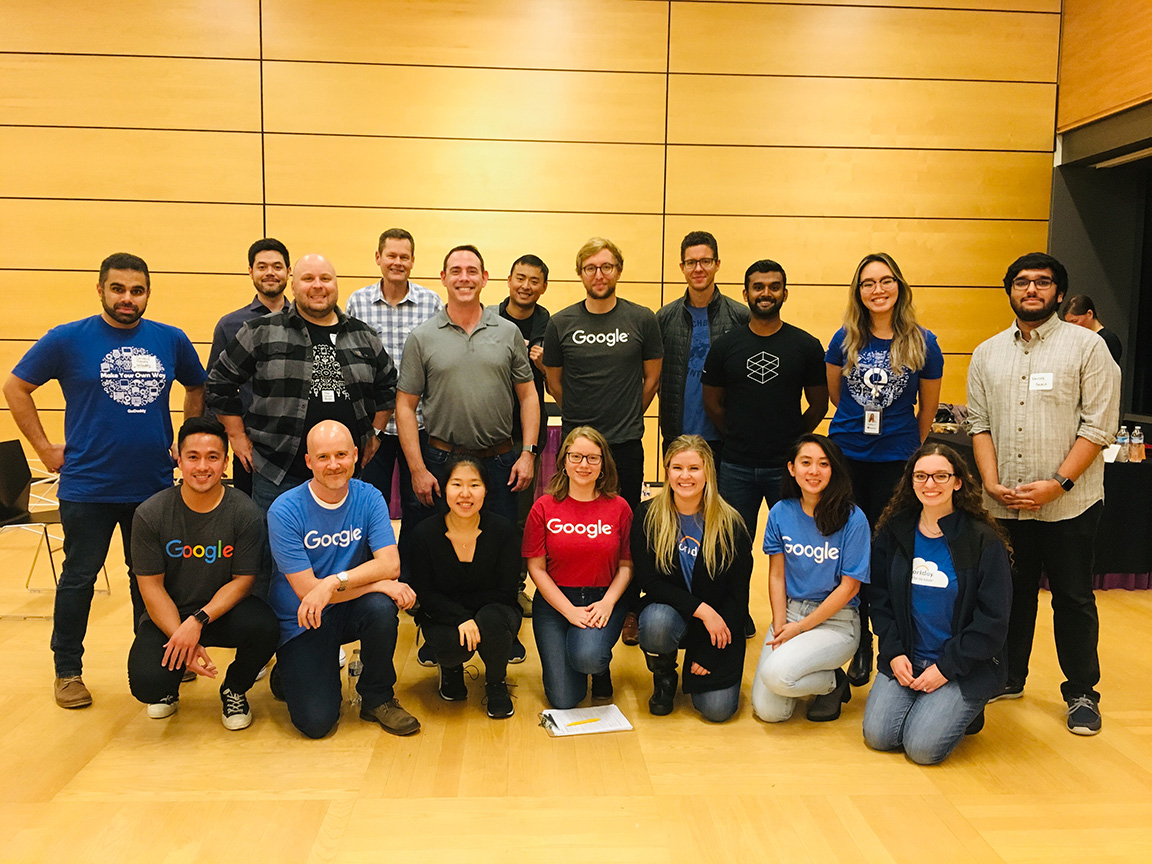 HCDE alumni representing their employers at the 2018 Career Fair
In a post-event survey, one employer commented that the strength of this career fair is its specialization for finding upcoming UX professionals. Another commented on the quality of HCDE students, saying "the students' knowledge and poise was exceptional."
Notable in this year's event was the large amount of HCDE alumni returning to campus to represent their employers at the Career Fair. HCDE graduates from companies including Alaska Airlines, Blink, Edifecs, Expedia GoDaddy, Google, Lowes, Microsoft, Pitchbook, and Workday attended to recruit current students.
Organizations interested in participating in the 2019 Career Fair, or to benefit from other career-related opportunities, can get involved by joining the HCDE Corporate Affiliates Program.
Thanks to 2018 HCDE Career Fair participating employers