The department of Human Centered Design & Engineering is pleased to announce the 2017 recipient of the Myron L. White ("Mikey") Award and his year's guest speaker at the HCDE Graduation & Awards Ceremony.
Graduation Speaker
Jerrod Larson (MS 2003, PhD 2010) will be the speaker at the 2017 ceremony on June 9.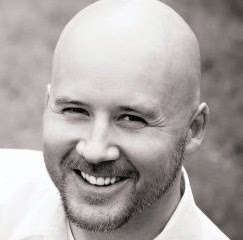 Jerrod Larson is a User Experience (UX) Manager at Qualtrics, a software company that develops tools to gather, view, and take action on customer and employee insights. Prior to Qualtrics Jerrod held various UX leadership roles at Alaska Airlines, Amazon, and Boeing.  Jerrod holds a Master of Science and a Doctor of Philosophy from the University of Washington's Department of Human Centered Design & Engineering. He completed his HCDE dissertation in 2009, in which he researched and developed a point-of-purchase environmental impact label for consumer goods. His doctoral advisor was HCDE Professor Emeritus David Farkas. View Jerrod's portfolio online at jerrodlarson.com.
The Myron L. White Award
Starting in 2004, the Department of Human Centered Design & Engineering began awarding the Myron L. White Award, or the "Mikey," to a leader in the field of HCDE and a dedicated friend to the department. HCDE faculty nominate and vote on recipients annually in spring quarter; the award is presented at the graduation ceremony.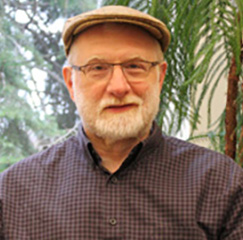 David K. Farkas
HCDE Professor Emeritus
2017 Mikey Award Recipient
David K. Farkas is a Professor Emeritus in the UW Department of Human Centered Design & Engineering focusing on information design and technical communication. He has done extensive research and scholarship on online help systems, the writing of instructions, slideware (especially the disputes surrounding PowerPoint), and the design of complex expository documents. 
The HCDE faculty unanimously voted to award Professor Farkas the 2017 Mikey Award, thanking him for his years of service to the Department and the many students he has mentored and supported. 
Find details about the 2017 HCDE Graduation and Awards Ceremony, here.