Department Templates
HCDE Letterhead
The HCDE letterhead is provided as a Word document. To download, click the image below and choose save.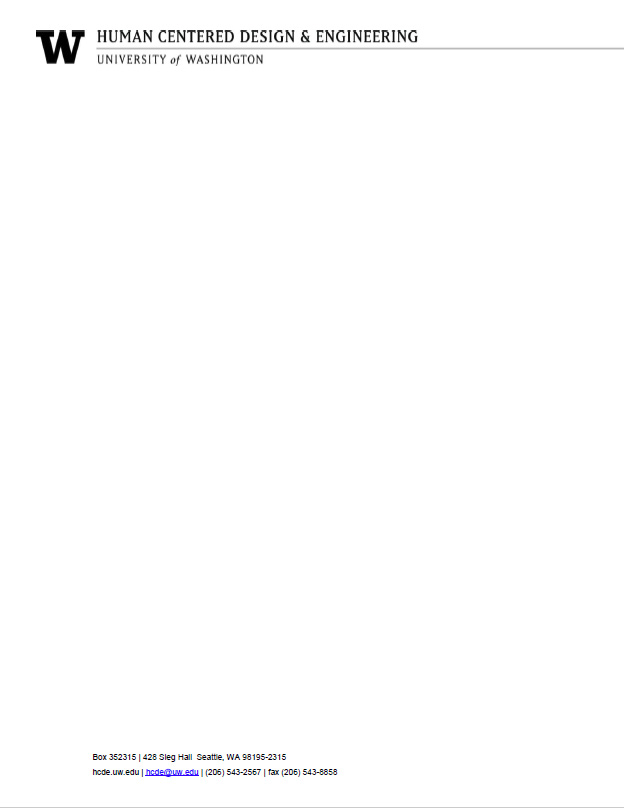 PowerPoint Templates
Download and install the University fonts prior to using the files below. If you are sharing this document for editing or viewing on multiple devices, you may need to replace the brand fonts with MS Office compatible fonts. Arial Black is a good substitution for Encode Sans, Calibri Light may be substituted for Uni Sans and Calibri Regular may be substituted for Open Sans.
To download a powerpoint template, click on either the purple or white template and choose Save.