Career Fair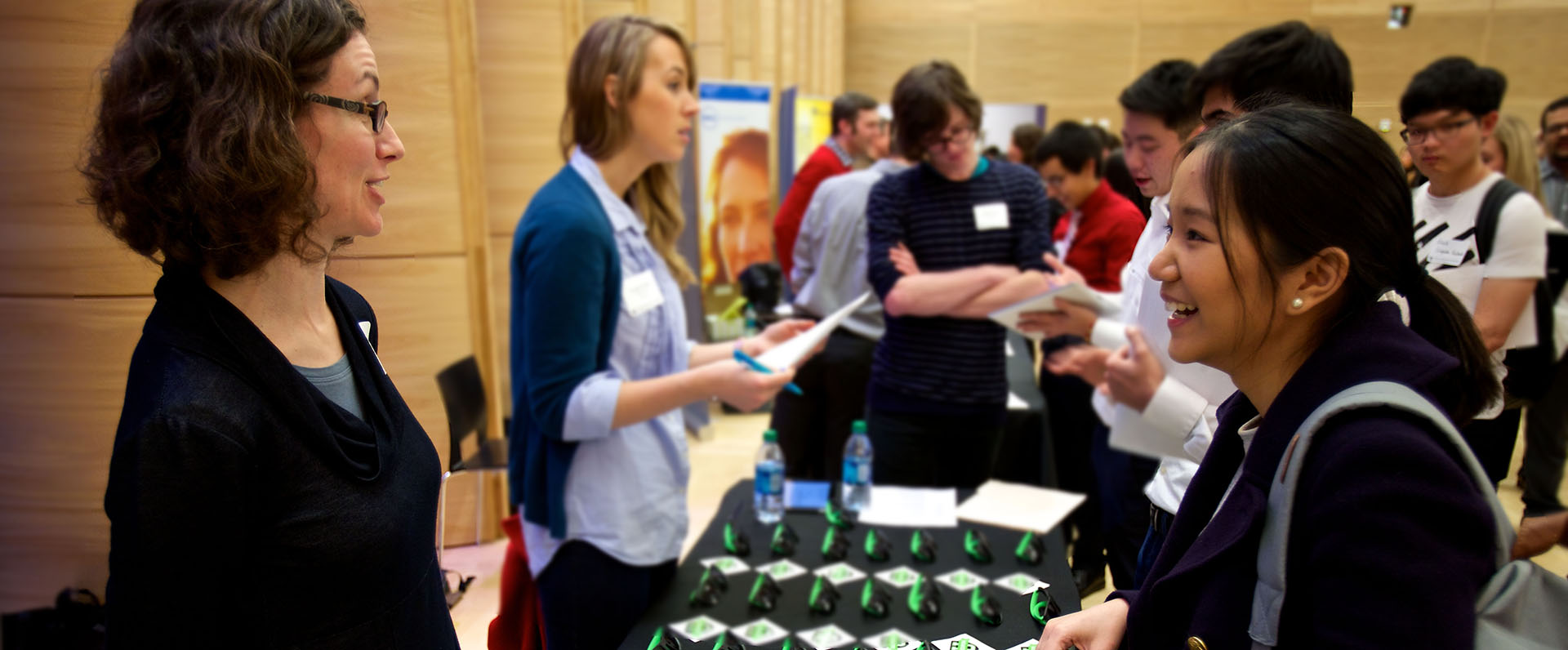 The Human Centered Design & Engineering (HCDE) Career Fair connects students and alumni with members of industry to discuss career and internship opportunities.
2017 HCDE Career Fair
Thursday, November 2
4 - 7 p.m.
Husky Union Building (HUB) Ballroom
Employers: Interested in recruiting from our talented student body? HCDE graduates bring technology, design, and social science together to empower students to solve real-world problems that focus on the needs of people. Students are skilled in conducting user research, designing user experiences and interfaces, and creating and evaluating interactive prototypes. 
Recruit participating students for summer internships or longer-term employment opportunities. For current Corporate Affiliates Program members, table registration is free. For non-members, table registration is $500. 
Sign up here or contact Robin Donovan, HCDE Events & Outreach Manager, at robind3@uw.edu for more information.