Career Fair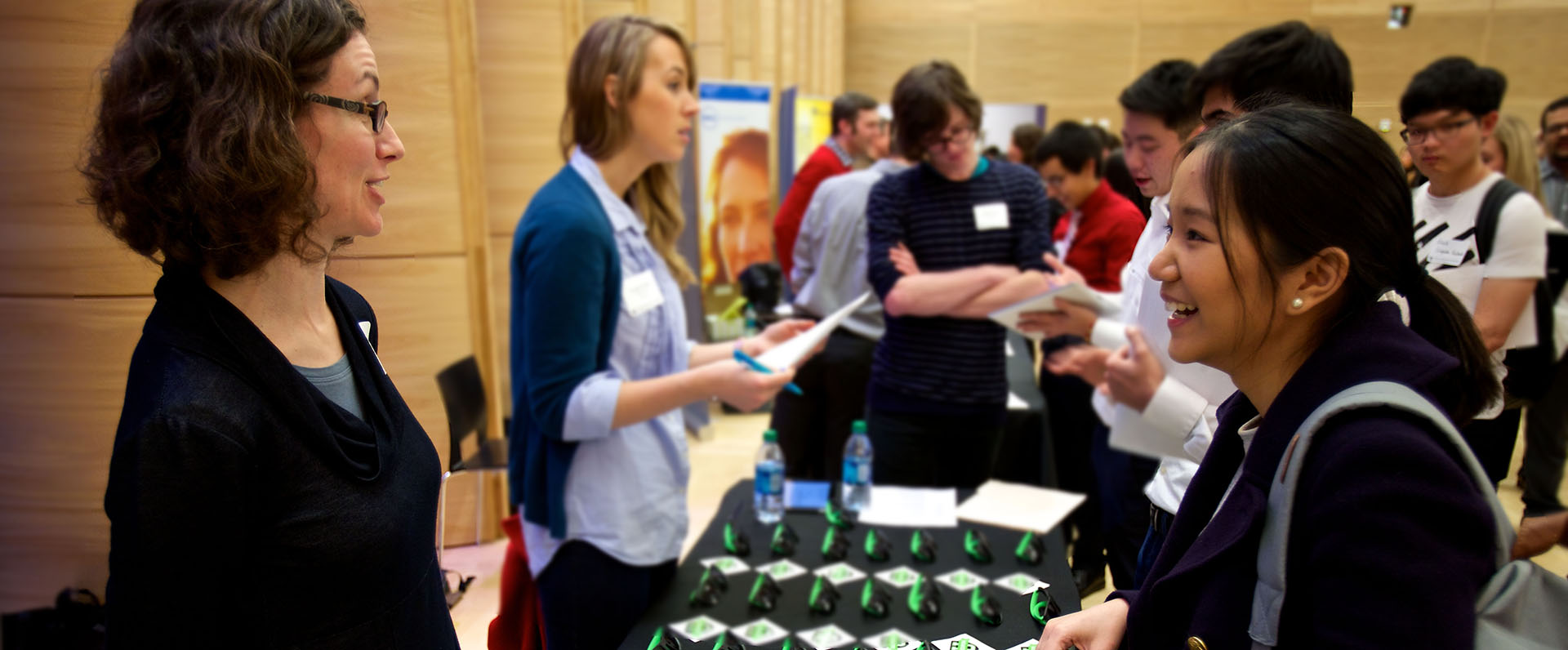 The Human Centered Design & Engineering (HCDE) Career Fair connects students and alumni with industry employers to discuss career and internship opportunities.
2018 HCDE Career Fair
Thursday, November 1
3:30 – 6:30 p.m.
HCDE students only 3:30 – 5:30 p.m.; all UW students 5:30 – 6:30 p.m.
Husky Union Building (HUB), South Ballroom
Employer registration    Student registration
Information for employers
Employer registration for the 2018 HCDE Career Fair is now closed. If you have any questions, please contact us at hcdecap@uw.edu. For employer payment and exhibitor details, see information for employers »
Information for students
Please join us for HCDE Career Fair 2018 and connect with a range of industry employers. The fair is open to HCDE students and HCDE alums from 3:30–5:30 p.m. Others across campus seeking jobs and internships in related fields are welcome to attend from 5:30–6:30 p.m. Students should dress professionally with a minimum standard of business casual attire. Bring multiple copies of your resume. If you have a portfolio - either digital or printed - bring that as well! Space will be limited in the ballroom; please leave backpacks and large bags at home.Students, register here »
Schedule
2:30 p.m.

Employer load-in begins

3:30 – 5:30 p.m.

Doors open for both HCDE students and alumni 
(sign-in begins at 3:15 p.m.)

5:30 – 6:30 p.m.         

All UW students are invited to attend
(student check-in will close at 6 p.m.)
Get prepared
Here are a few events, tips, and resources to help you feel ready for your job search.
2018 HCDE Career Fair Companies
Find full company profiles, including roles they are searching for, at the sidebar menu links or by selecting the logos below.
HCDE Employer Recruiting Policy
All employment professionals recruiting HCDE students through departmental and campus recruiting channels, and other established college or university programs, are encouraged to work within a framework of professionally accepted recruiting, interviewing, and selection practices as stipulated in the NACE Principles for Professional Conduct. HCDE Employer Recruiting Policy »